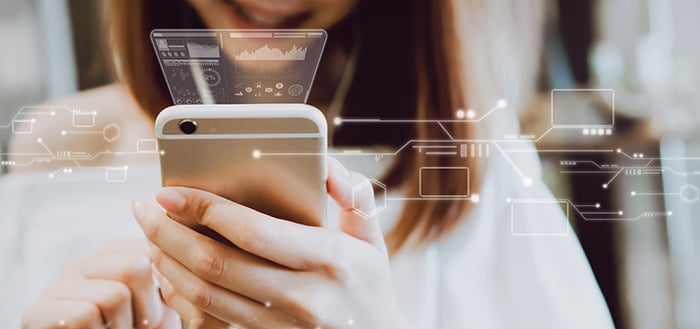 By Briana Smith | January 10, 2019
What a year 2018 was in the cleaning industry! While the tariff situation between the U.S. and other countries was the probably the biggest news, we also saw:
In 2019, we at WAXIE foresee legislation & technology building upon the foundations from last year and advancing towards implementation.

1. Chinese Tariffs
As our last blog article outlined, the trade war with China has brought a lot of volatility to the market and the price of goods, including various cleaning supplies and equipment, has fluctuated accordingly. The U.S. and China agreed to a 90-day tariff truce that started on December 1st, 2018.
American and Chinese government officials wrapped up three days of trade talks this week, and there is a hope that a trade deal will be in the works before the March 1st deadline that President Trump has imposed arrives. But there are still several sticking points that will have to be ironed out. If the deadline comes and goes without a trade agreement in place, tariffs will increase from 10% to 25% affecting those third tranche items with categories that directly impact some cleaning supply products.
Until the U.S. and Chinese governments come to an understanding though, everyone will be keeping a close eye out daily for any impending developments.
If you are not sure how we got to this point, read our blog article about the Trade War with China: How the Tariffs Affect the Cleaning Industry.
2. Managing Outbreak Risks
Over the last several years we've seen several outbreaks across the globe, including last year's record breaking flu season which caused the deaths of around 80,000 people, the multiple state Hepatitis A outbreak, the 2009 H1N1 Swine Flu pandemic, and the Ebola outbreaks which have been occurring on and off in West Africa since 2014.
As we are in an increasingly connected world and global travel is easier than ever, there is an increased opportunity for viruses to spread rapidly and for outbreaks to occur. The 2009 H1N1 Swine Flu pandemic was found to have originated in pigs from a very small region in Mexico, according to this study by The Mount Sinai Hospital/Mount Sinai School of Medicine.
Per the Centers of Disease Control (CDC), the best method to bacteria & viruses from spreading is for all of us to properly wash our hands at key moments for a full 20 seconds.
Cleaning professionals can further reduce the spread of pathogens by cleaning & disinfecting common touch points or "hot spots" more frequently using single-step cleaner/disinfectants like PURELL® Surface Disinfectants (convenient ready-to-use formula with rapid kill times in a trigger sprayer) or the Clorox® Total 360® Electrostatic Spraying System (which utilizes electrostatic technology to ensure that hard-to-reach places are disinfected).

3. Internet of Things (IoT) Technology and Robotics
Artificial Intelligence (AI) enabled devices once seemed like a glimpse into the far away future – these days it's not just a reality, but part of our daily life. From watches to grocery stores, "smart" technology will continue to grow at a break neck speed.
Already solar trash compactors and autonomous automatic scrubbers & vacuums are being incorporated into facility maintenance programs, which will free up cleaning & maintenance staffs to be able to get to other tasks that they normally do not get a chance to get to. Smart soap & paper towel dispensers are also being developed for restrooms to help improve overall cleanliness & guest experience.
This evolving IoT technology will allow staff to be notified when supplies are close to running out allowing them to replenish before customers make any complaints. Eventually these devices will also provide reports so that task scheduling, managing inventory, and overall efficiency of a facility's cleaning program can be optimized.
Facility managers would do well to work closely with staff when adopting some of this AI technology as every facility has individualized needs. It's not often that an out-of-the-box solution will work for everyone and adjustments often need to be made to customize the technology and/or how it is used based on your cleaning & maintenance program.
As an example, last year the Philadelphia Marriott Downtown started using a new app to streamline their housekeeping schedules, but it became problematic when management didn't get feedback from the staff about issues that arose after implementation, some of which could have been avoided or mitigated if there had been an open dialogue.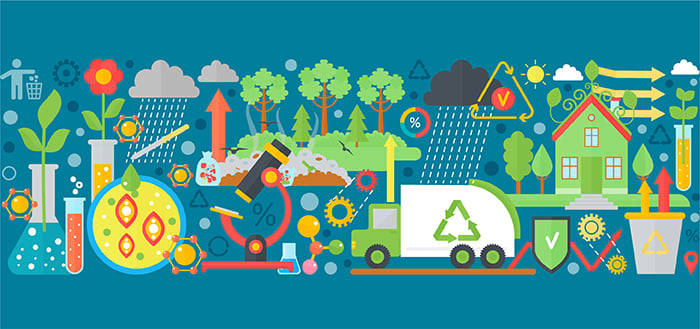 4. Resource Management and Conservation
Sustainability & recycling are no longer a fad and have become the norm, if not a priority when it comes to managing resources, for many communities. Cities & municipalities are now having to balance the needs of their inhabitants with existing resources, such as water availability and space in landfills, while preparing for the future shortages or insufficient space.
More regions are experiencing droughts & water shortages due to shifting climate patterns, growing populations & an increased demand for water, such as Cape Town in South Africa who've flirted with "Day Zero" (the day they run out of water entirely) in early 2018 or the drying up of the Colorado River Basin, which provides water for 40 million people in seven Western states (Colorado, Wyoming, Utah, Nevada, New Mexico, Arizona & California). Elected officials, community members and industry leaders will be focusing on promoting water efficiency in conjunction with water conservation efforts by increasing education, reducing consumption, developing technology & building infrastructure that will allow for wastewater purification, recycling of greywater, and desalination of water.
Water isn't the only resource that will be a hot topic this year, waste management will also be a top priority for as landfill space becomes more and more scarce. Many cities and counties have already set regulations to increase waste diversion and/or strive for zero waste by companies and residents. Last year's implementation of China's National Sword Policy, where China is no longer accepting most recyclables from countries in the West due to contamination, has thrown an obstacle into this process as the recycling industry is now going through a crisis and needs to reinvent itself and how it processes recyclable materials.

5. Product Ingredient Transparency
Legislation was passed back in 2017 by the state of California requiring that ingredients in cleaning products be listed on the product labels, as well as online for products sold within the state as part of the Cleaning Product Right to Know Act of 2017 or Senate Bill 258 (SB-258).
New York has passed a similar initiative requiring the disclosure of ingredients in cleaning products called the Household Cleansing Product Information Disclosure Program finalized in June 2018.
An excellent analysis comparing the differing California & New York product ingredient requirements can be found in this article published by the New York Law Journal.
As the deadlines for the implementation of these regulations is fast approaching, manufacturers and distributors will begin updating their websites & product labeling. Consumers across the nation will have easy access to chemical product safety information, in addition to the information that they have in chemical product Safety Data Sheets (SDS), which were a requirement to OSHA's Globally Harmonized System of Classification and Labeling of Chemicals (GHS) standard that came into effect in 2015.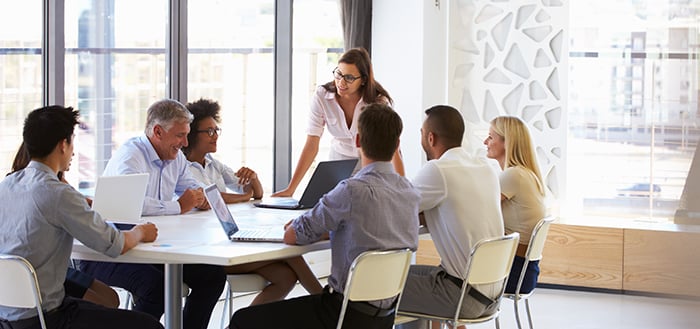 6. Building Occupant Wellness
What is colloquially called "green" cleaning is just a small part of a broader workplace wellness & sustainability program to which cleaning is an integral component of. WAXIE has been a huge proponent of a more holistic approach of healthy buildings = healthy people. Our goal is to help other businesses keep their facilities cleaner, healthier, greener and safer as a result of integrating more sustainable practices within a cleaning & maintenance program.
Using more sustainable cleaning products that are third-party certified for reduced VOCs, use biobased ingredients and use recyclable materials in packaging when possible. Promote better cleaning practices through education & training opportunities that increases safety in the workplace, optimizes cleaning efficiency, reduces waste and has less of an impact on the environment.
Working alongside customers and vendor partners to develop a customized program so that they can improve their indoor air quality, meet their waste diversion objectives and/or achieve LEED Certification status. And building occupant wellness is increasingly being seen as the next evolution of sustainability – and the relatively new WELL Building Standard has been developed to certify features of buildings that impact the health and wellness of people.


---
Briana Smith is WAXIE's Social Media & Product Branding Specialist and spends quite a bit of time skimming the news for what's new in cleaning, sustainability and technology while managing all of WAXIE's social channels. She especially loves posting about #teamwaxie activities & conversing with customers on Instagram. Briana has a Bachelor's Degree in Communication Design from California State University, Chico.