WAXIE-Green Chemical Products
Formulated to reduce potential impacts on human health as well as the environment.

High-quality WAXIE-Green products incorporate the latest cleaning technology in order to deliver superior cleaning results, and include products that have been certified by third-party ecolabels.
In addition to providing cleaning performance, WAXIE-Green cleaning products are also formulated to reduce potential impacts on human health as well as the environment. WAXIE-Green products offer a compelling combination of performance, price, health and safety, along with an environmentally preferable profile.
WAXIE-Green Products Include at Least One or More of the Following Third-Party Green Certifications

GREEN SEAL™
Any product that is identified as Green Seal certified meets the Green Seal environmental standard for industrial and institutional cleaners based on its reduced human and environmental toxicity and reduced volatile organic compound content.

UL ECOLOGO®
Any product that is identified as UL ECOLOGO certified meets or exceeds UL ECOLOGO Hardsurface Cleaners Standard (UL 2759), Carpet and Upholstery Cleaners Standard (UL 2795) or Biologically Based Cleaning and Degreasing Compounds (UL 2792), and has demonstrated leadership by having lower environmental impacts than other products on the market – such as low VOC emissions and ready biodegradability in aquatic environments – all while meeting performance expectations.

CARPET & RUG INSTITUTE SEAL OF APPROVAL
Any product that is identified as CRI Seal of Approval has been recognized by the CRI as an effective carpet cleaning solution that cleans carpet right the first time and protects a facility's carpet investment.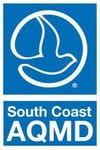 SOUTH COAST AIR QUALITY MANAGEMENT DISTRICT – CACC
Any product that is identified as Clean Air Choices Cleaner certified has been tested to confirm that it is an ultra-low VOC product that exceeds the State of CA Code of Regulations for VOC Content, has a VOC content level of less than 10 g/L, and meets other environmentally preferable product qualifications.