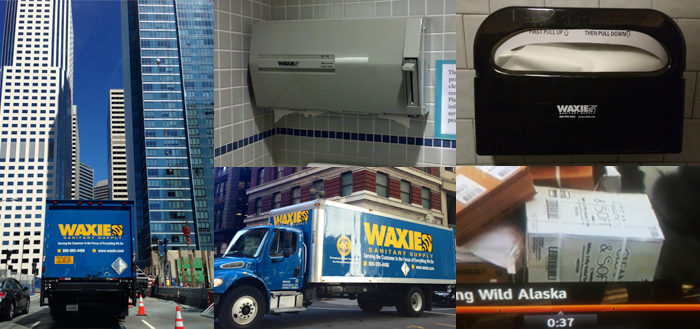 By: Briana Smith and Barbara Treadwell | June 17, 2014
We'll let you in on a little secret here at WAXIE...we LOVE seeing photos of our products and trucks. Not only do we take photos while we're out and about, but oftentimes family, friends and customers will send them to us as well!
A phone will give a text notification and there'll be a message from a sister that reads: "Guess what I saw in the restroom at the airport?!?" followed by a photo of a toilet seat liner dispenser with the WAXIE logo on it.
We receive an "I saw you today!" DM on Instagram from a customer with a photo of a WAXIE truck and we're tagged on an Instagram Story as an Account Consultant or a Specialist provides expert training.
Read More