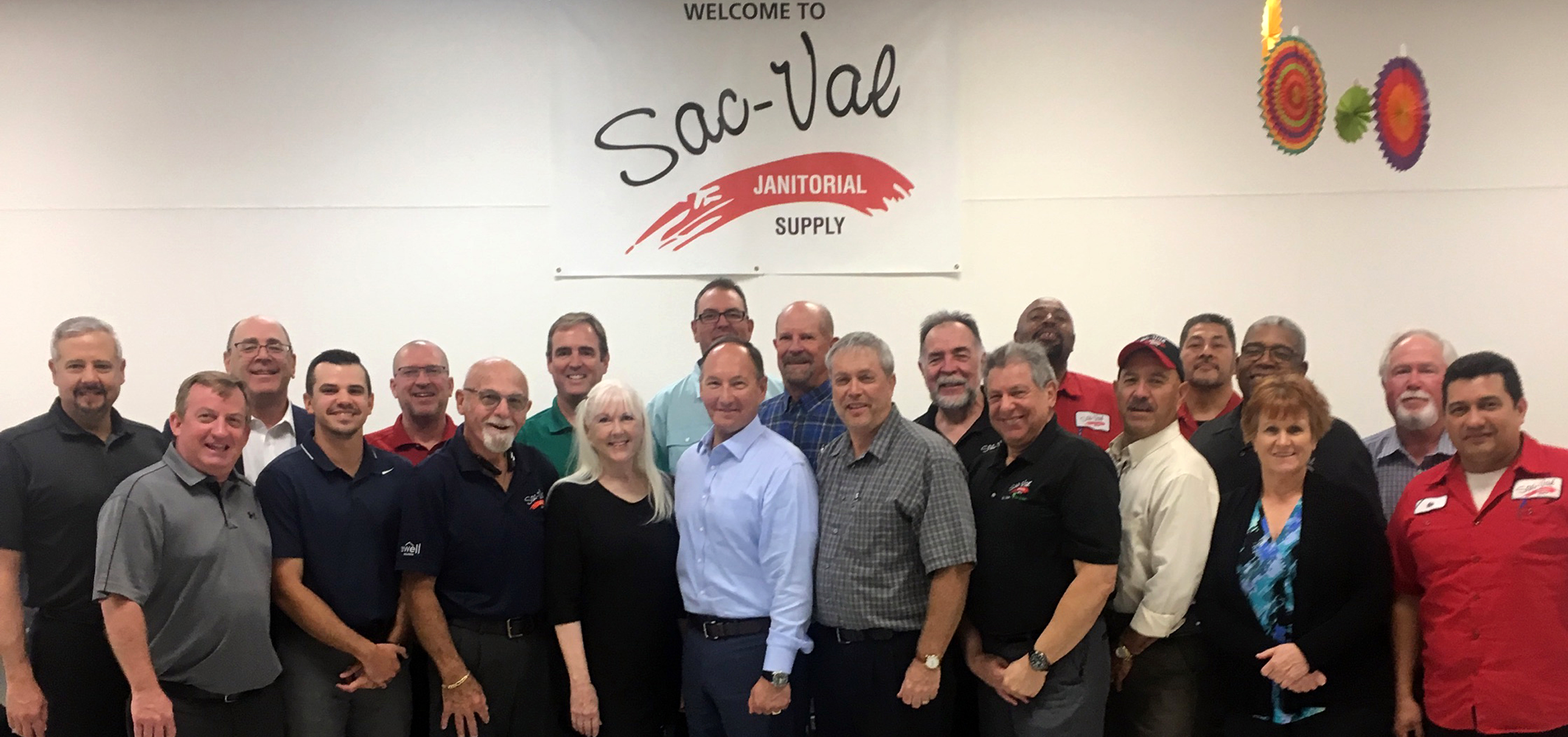 Christopher Saylor, General Manager, Jeff Roberts, President & COO and Mike Midas, Executive Vice President of WAXIE with the Sac-Val team.
FOR IMMEDIATE RELEASE
NEWS PROVIDED BY: WAXIE Sanitary Supply, written by Rick Hazard
September 20, 2018

SACRAMENTO, CA – WAXIE Sanitary Supply is pleased to announce its recent acquisition of Sac-Val Janitorial Sales and Service, Inc., a leading distributor of janitorial supplies in Sacramento, CA and the San Francisco Bay Area.
"We are excited about our three new locations in the State of California as this purchase will strengthen our position in the region," said Jeff Roberts, President and COO of WAXIE Sanitary Supply.
Under the leadership of President and Owner, Tom Mekeel, Sac-Val has enjoyed a 43-year record of success in the Northern California region. Combined with WAXIE's 73-years as an industry leader, the two companies are joining forces to establish a stronger presence and service posture.
Read More
Topics: press release, company news