WAXIE would like to honor WAXIE Arizona's Melissa Fortin who passed away from cancer in June 2020.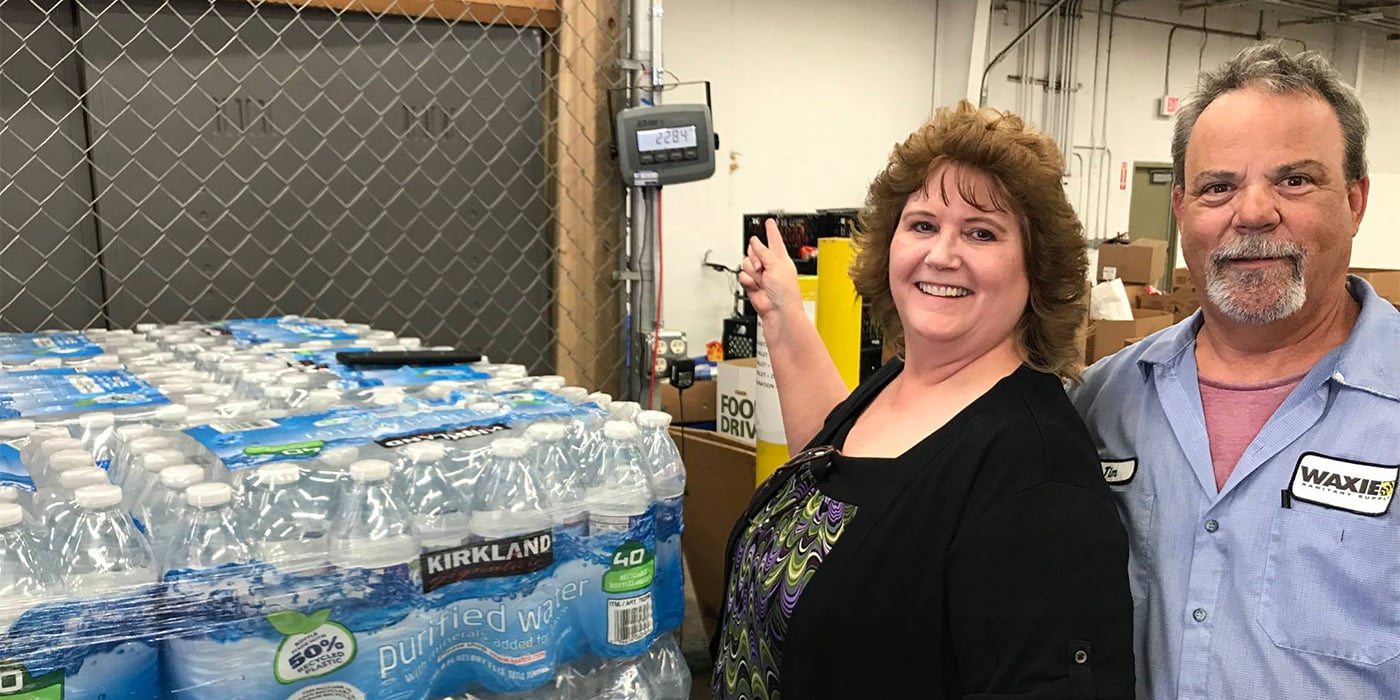 Melissa was known as a champion for Making Strides Against Breast Cancer and was the 'Team WAXIE' Captain for the Arizona branch. She organized many fundraisers and was always open to sharing ideas, guidance and advice with new team members throughout WAXIE. Every year she added new events based on inspiration she came across and feedback she received from others.
One of her favorite events that she held annually was the "Purse for a Cause" fundraiser for the American Cancer Society. Melissa would find a designer purse (or wallet) at a good price or as a donation, and then sell raffle tickets. She would then promote it by reminding everyone (coworkers, vendor partners and customers) that it was a perfect Mother's Day, Father's Day, birthday, anniversary, etc. gift to pull in more interest.
In 2017, an Account Consultant's mother graciously donated nine Longaberger baskets and she dubbed it the "Baskets of Hope" fundraiser (after brainstorming other more colorful names). As she announced the winners and the $155.00 this event raised, she immediately had a note for the next BBQ raffle fundraiser that was in the works.
"[Melissa] cared about the community and was heavily involved in our local fundraising and community support for the needy!" recalled Eric Frei, Vice President/General Manager of Arizona Operations.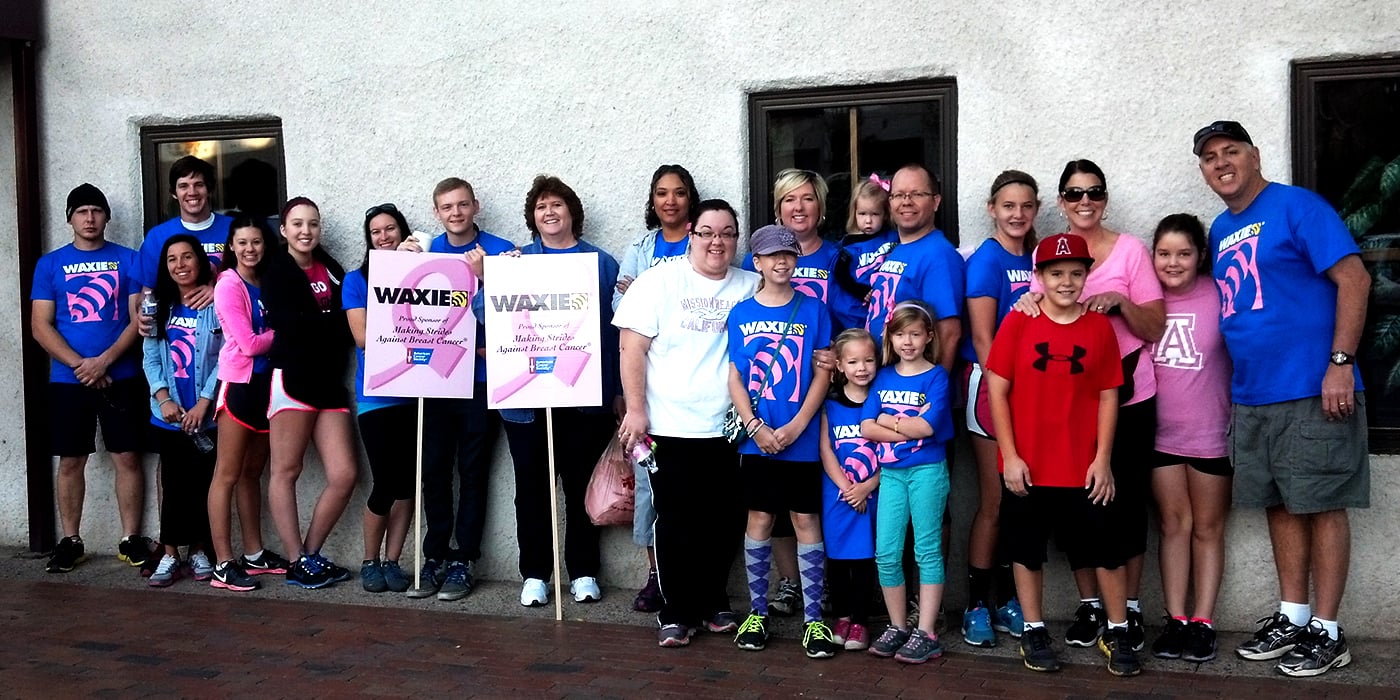 Melissa also led the way when it came to advocating & fundraising for Making Strides by being the first branch to set-up a booth at large events, like the annual Industrial Show and our Customer Appreciation Day. More than once an attendee would personally thank Melissa for raising awareness and making a difference.
"If there was only one word that I could use to describe Melissa, it would be "caring." She truly cared about the employees and their well-being. Melissa will be truly missed but not forgotten, as she impacted so many lives both inside and outside WAXIE," stated Bob Gattis.
---
WAXIE & ICE Team Up to Support Making Strides Against Breast Cancer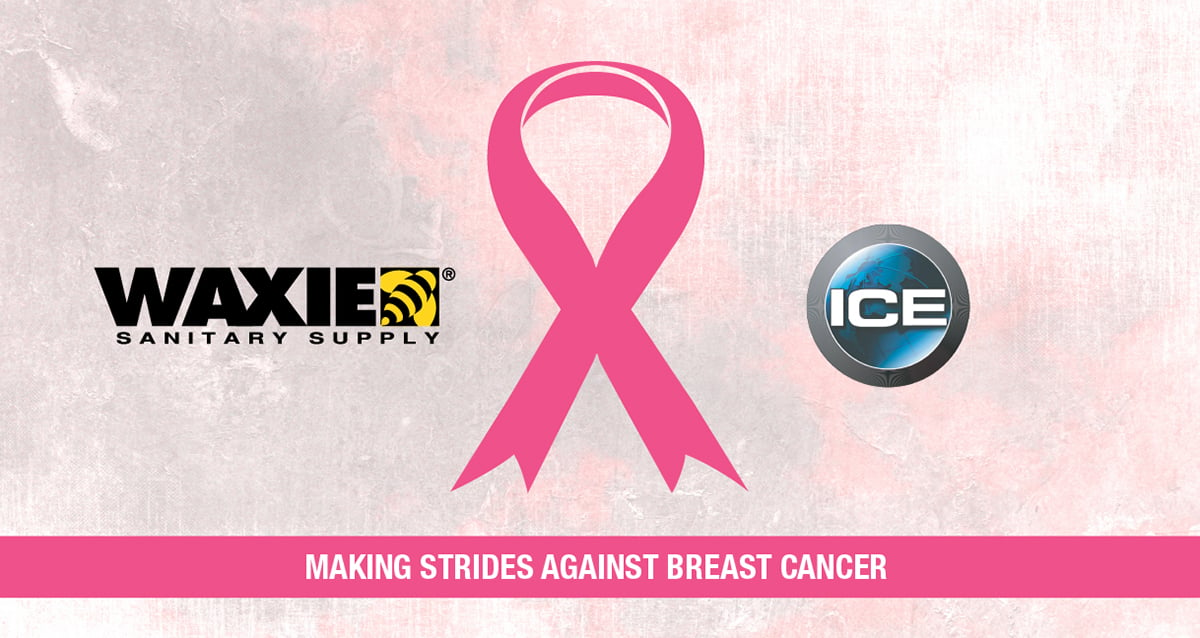 This year, one of WAXIE's most supportive vendor partners, Intelligent Cleaning Equipment (ICE), wanted to do more and ran a promotion with the WAXIE team where they committed to donate $100 for each 20" traction drive scrubber sold from July-October.

At the end of the promotion, Rob Glassmeyer, President of Intelligent Cleaning Equipment, presented a check with their generous donation of $15,000 towards Team WAXIE's fundraising efforts while visiting WAXIE Ontario during a recent ICE equipment training session. ICE's donation combined with WAXIE's fundraising efforts go a long way to help fund research, assistance for cancer patients & their caregivers, as well as breast cancer awareness & prevention.

Making Strides is currently funding $69 million in breast cancer research grants, as well as providing 490,000 free rides to and from treatment, more than 9,700 one-on-one support services for breast cancer patients, and more than 500,000 nights of free lodging for cancer patients and caregivers near treatment in 2019. This is in addition to the more than 1.42 million calls, chats, and emails were answered through their live 24/7 helpline at 1-800-227-2345.