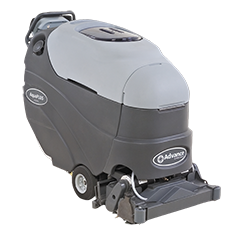 Advance AquaPLUS™ Battery Carpet Extractor
CRI certified Extraction for a Deeper Clean. The new AquaPLUS battery-powered walk-behind carpet extractors feature Advance's patented LIFT™ low-moisture technology for a clean that is CRI certified. AquaPLUS extractors meet CRI Seal of Approval standards for soil removal and dry times in both LIFT and deep-cleaning restoration mode, giving you the confidence that your carpets will be truly clean and ready to use fast. AquaPLUS extractors with LIFT (Low-moisture, Indirect spray, Fast dry time, True cleaning) feature a patented spray system for faster dry times. The single-spray nozzle design eliminates streaking and the possibility of water overlap that can lead to delayed drying.
Click here to view more carpet extractors.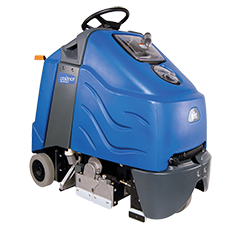 Windsor Chariot 24" iExtract Stand-On Commercial Extractor
Windsor's Chariot iExtract is engineered for deep restorative extraction for carpets with heavy accumulation of soil and stains. Its high pressure, 100 psi pump, 1.2-GPM flow rate, and two 800-RPM counter-rotating cylindrical brushes sweep small debris into a debris bin and aggressively attack and remove soil and stains. It combines the innovative technology of the Chariot stand-up platform and Windsor's 35 years of experience building superior, reliable carpet extractors. The Chariot family of cleaning equipment is the industry's only stand-up platform.
Click here to view more carpet extractors.

Advance ET400™ 100H & ET600™ 400H Portable Extractors with Deep Heated Cleaning Performance
The deep cleaning power and continuous heating capabilities ensure maximum productivity and superior cleaning performance. The Advance ET400 100H with 100 psi and ET600 400H with 400 psi portable extractor series delivers unmatched cleaning performance and unlimited flexibility for your carpet extracting applications. Providing superior heating capabilities, it ensures continuous heating of 212 degree fahrenheit solution to attack the toughest stains.
Click here to view more carpet extractors.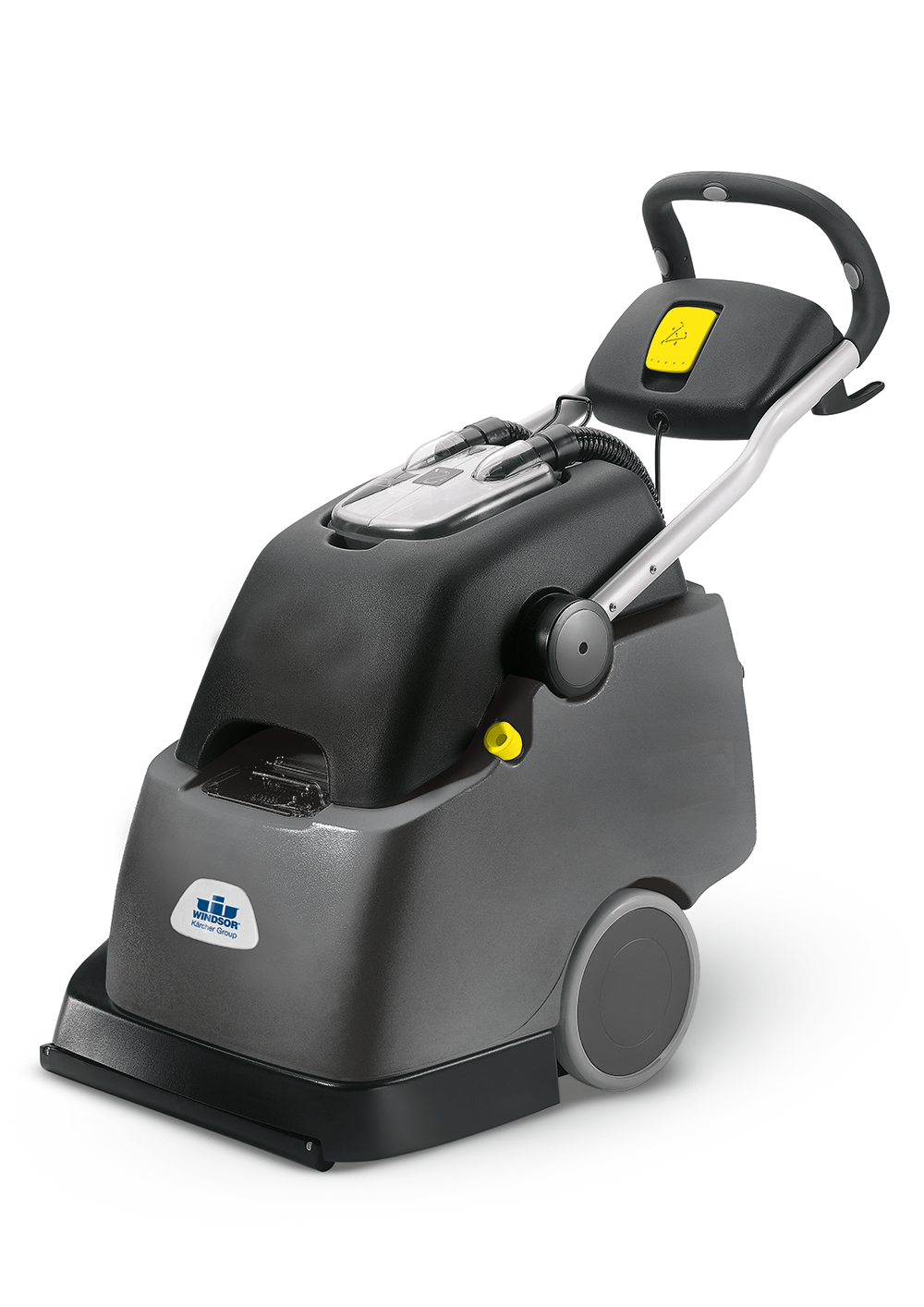 Windsor Clipper™ DUO Interim & Deep Carpet Extraction
The Windsor Clipper DUO provides deep restorative and iCapsol encapsulating interim cleaning processes in one machine. With the Interim method using WAXIE-Green Encapsulating Carpet Spin Bonnet Shampoo (#070661), the carpet is dry and ready for traffic in about 20 minutes. The iCapsol Interim cleaning process extends the time before re-soiling occurs and reduces wicking. The Deep Restorative mode is activated by the simple change of a dial regulating the required detergent and water for deep down, fully restorative cleaning.
Click here to view more carpet extractors.