Automatic Flushing Devices
The last thing that anyone wants to touch in a public restroom is a handle or lever within the vicinity of a toilet or urinal. That's why automatic flushing devices are the perfect accessories for any touch-free restroom program—they remove a problematic high-touch contact surface in a less than hygienic area.
They also prevent plumbing issues & broken handles from people using their feet to flush in order to avoid touching anything.
Generally speaking, in well maintained restrooms toilet seats actually have less germs than your mobile phone as they are cleaned more regularly!
Additionally, the more touch-free devices and accessories you have in your restrooms, the lower the chance there will be for germ exposure or transmission among restroom users. This is especially important in this day and age where building occupants are concerned about the spread of infectious diseases. Plus, a "courtesy flush" button ensures that there is always a manual flush option when necessary.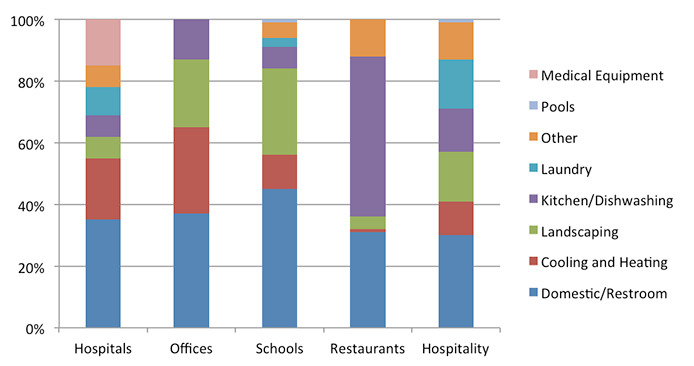 Image Source: EPA WaterSense — Figure 1-1. End Uses of Water in Various Types of Commercial and Institutional Facilities (as of May 7, 2020)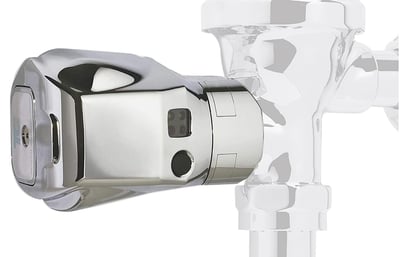 Automatic flushing devices can also contribute to your facility's sustainability program as they regulate how much water is flushed, reducing the overall water consumption in a building. Per the EPA's WaterSense program, restrooms are responsible for an average of 36% of the total amount of water consumption in commercial buildings, which includes office buildings, hospitals, hotels, restaurants and industrial buildings. This percentage goes up to 45% for educational facilities.
These devices are efficient & accurate when installed correctly and WAXIE has several options available so that you can find what works best for your facility's needs!