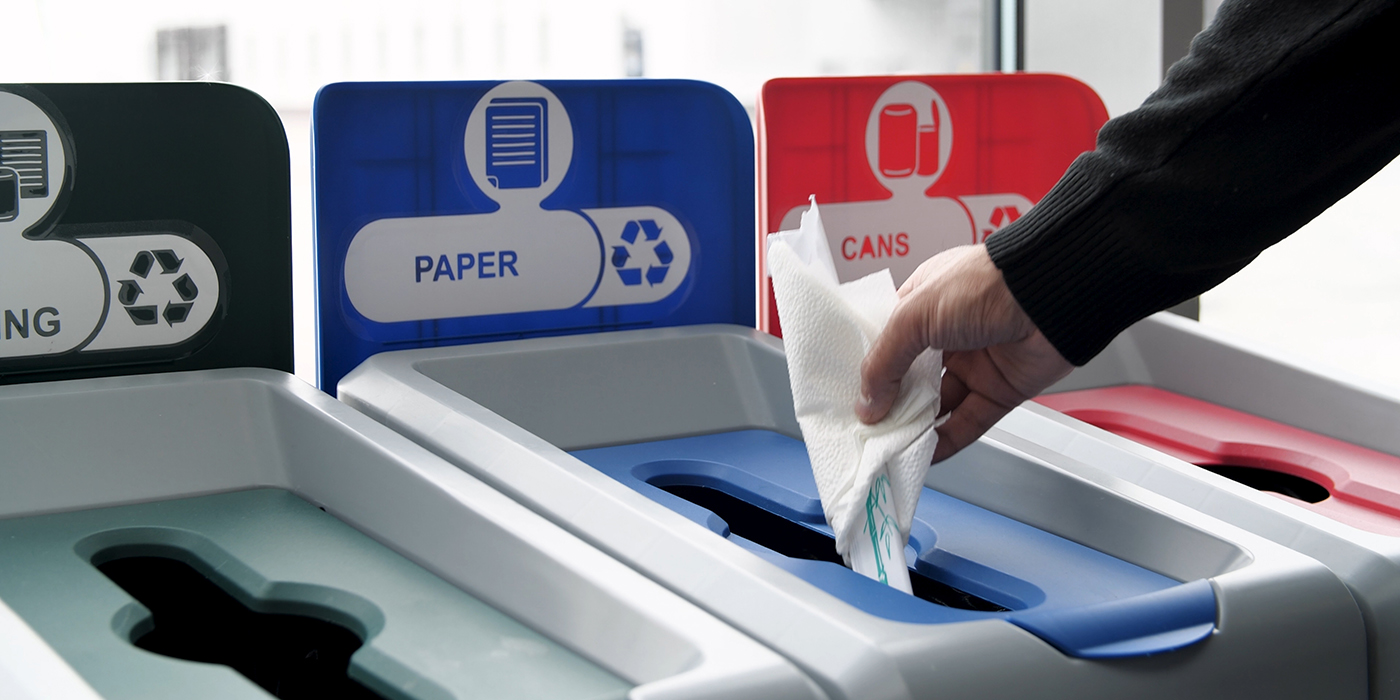 By: Briana Smith | June 11, 2021
Part three of an ongoing series guiding you on the path to creating a cleaner, healthier, greener and safer building for re-entry and beyond.

Much like basketball, devising a strategy and building upon your momentum is essential for a successful sustainability program. It's good to look at the overall process, make goals, and then take a look at the individual steps needed to get there.

In this blog series, we're breaking down the process of developing a sustainable building program into eight steps, as reflected in our WAXIE GPS® (Green Partner Support™) Program, which progresses from easier to adopt green cleaning procedures and techniques to higher level strategies and stewardship.
As mentioned in the previous two steps, Green Chemistry and Mechanization, waste reduction is one of the cornerstones in a holistic approach to sustainable facility management and it goes hand-in-hand with an efficient waste diversion and recycling program.
Read More
Topics: Recycling, Sustainability, facility maintenance, waste diversion