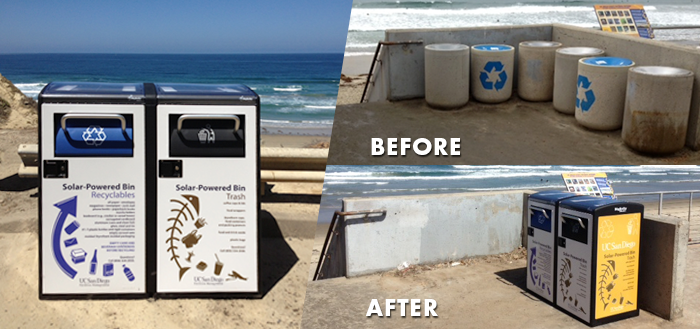 By: Briana Smith, Social Media & Product Branding Specialist, WAXIE Sanitary Supply
Accumulation of waste is a major challenge for most college or university campuses. Buildings are spread out across hundreds of acres, requiring a lot of time and effort not just to check the levels of trash in receptacles, but also in travel time. It gets even trickier for larger sprawling campuses, especially those with steep hills.
The University of California, San Diego (UCSD) is one such campus. It is comprised of six undergraduate colleges, five graduate schools, and two medical schools; in addition, UCSD also operates research institutes. From students to staff, tens of thousands of people are on campus daily, so waste receptacles tend to fill up rapidly. The staff, in particular the landscaping crew, has a lot of ground to cover with a large to do list and only so many resources available.
Read More
Topics: BigBelly, recycling, waste management