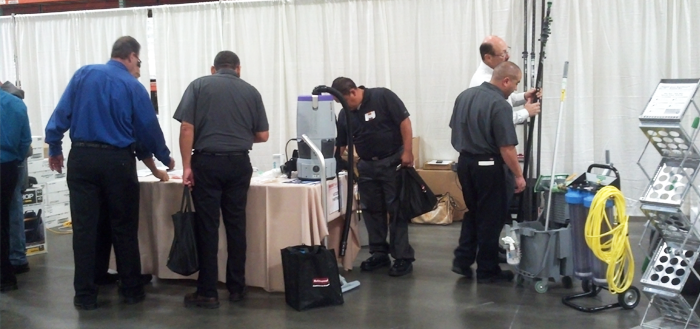 2013 WAXIE Fest Ontario
By: Briana Smith, WAXIE Sanitary Supply

First off, we'd like to thank everyone for all of their hard work organizing, setting up, and making sure that WAXIE Fest was a success. We'd also like to thank our customers for coming out to check on the all the latest products & innovations in the industry.

We know that sometimes it really helps to be able to see the products in person — to be able to compare a couple of different floor machines, carpet extractors, paper towel dispensers, chemical dilution systems or products, etc. all in one place at one time.
WAXIE's bee even showed up and made some awesome dance moves as it made its way around the show.
To view photos of the event, check out the WAXIE Fest album on our Facebook or Google+ pages.
Read More
Topics: online training program, cleaning products & innovations, Rubbermaid Built to Last Tour