How to get Safety Data Sheets (SDS)
Please consult the WAXIE GHS FAQ Page for up to date information about dates and resources.
#2 Use the Search, Keyword or Browse tools to find the product.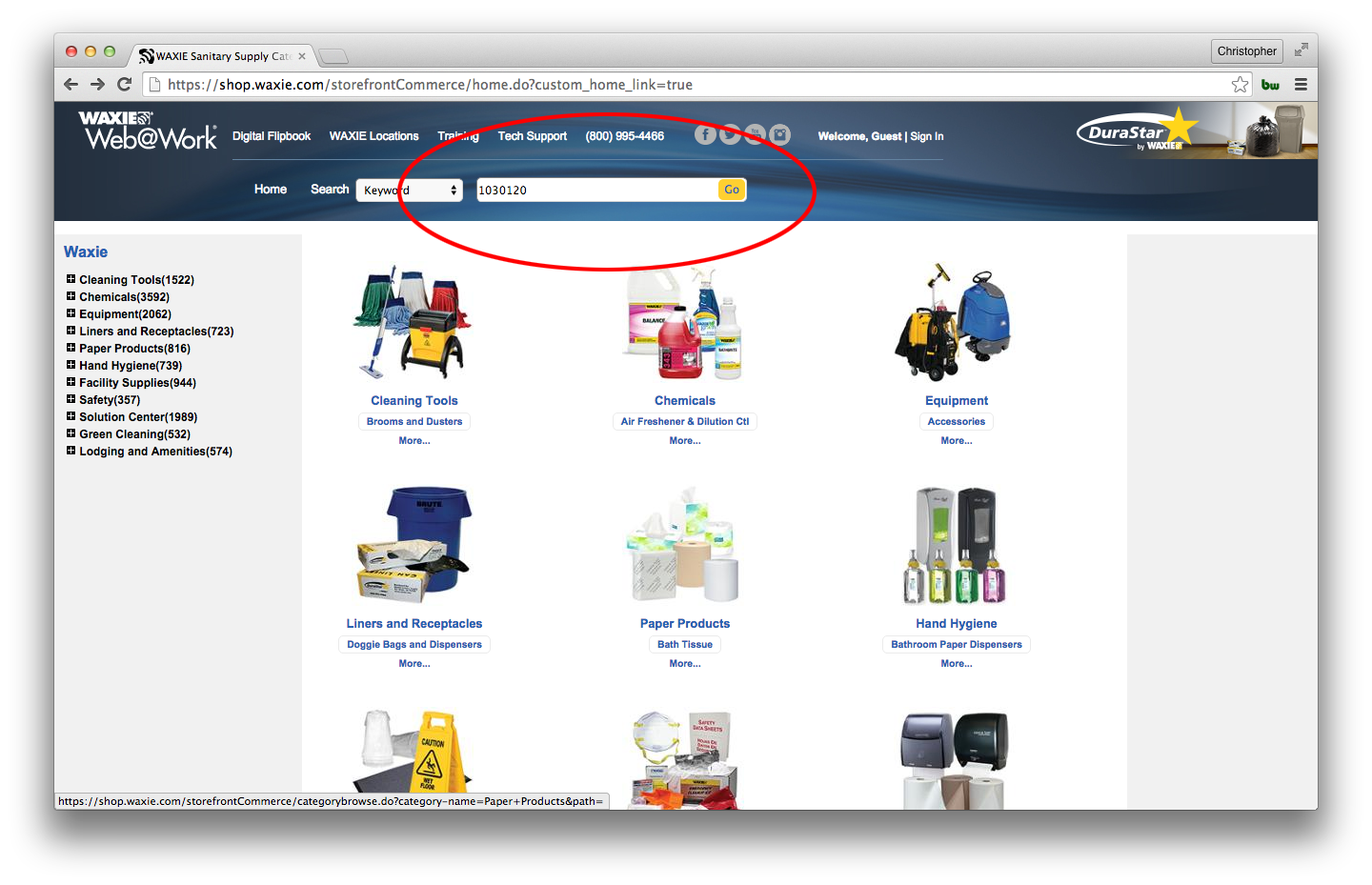 #3 Click the item number link to access the item detail page.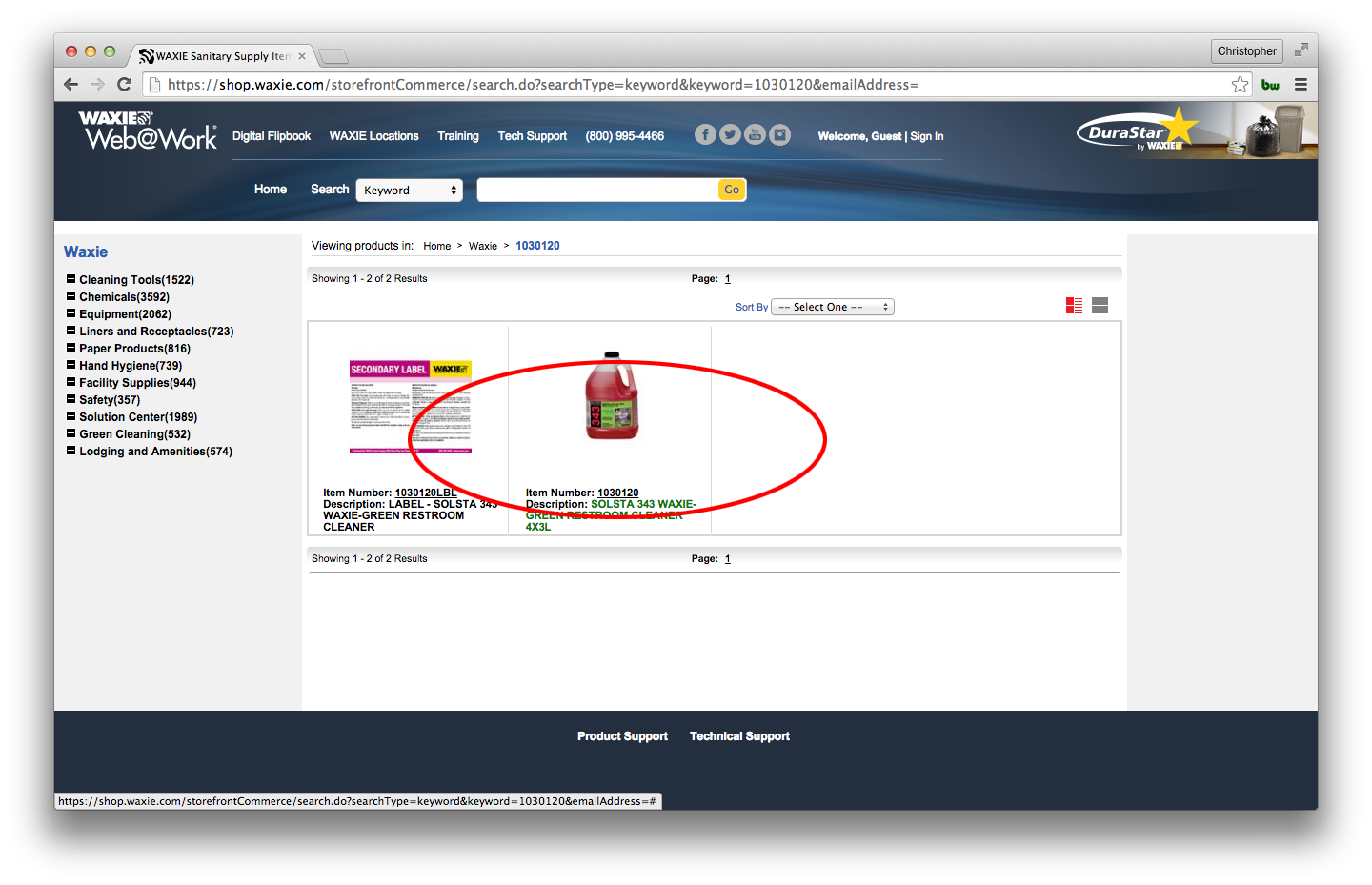 #4 Scroll down and click the MSDS link.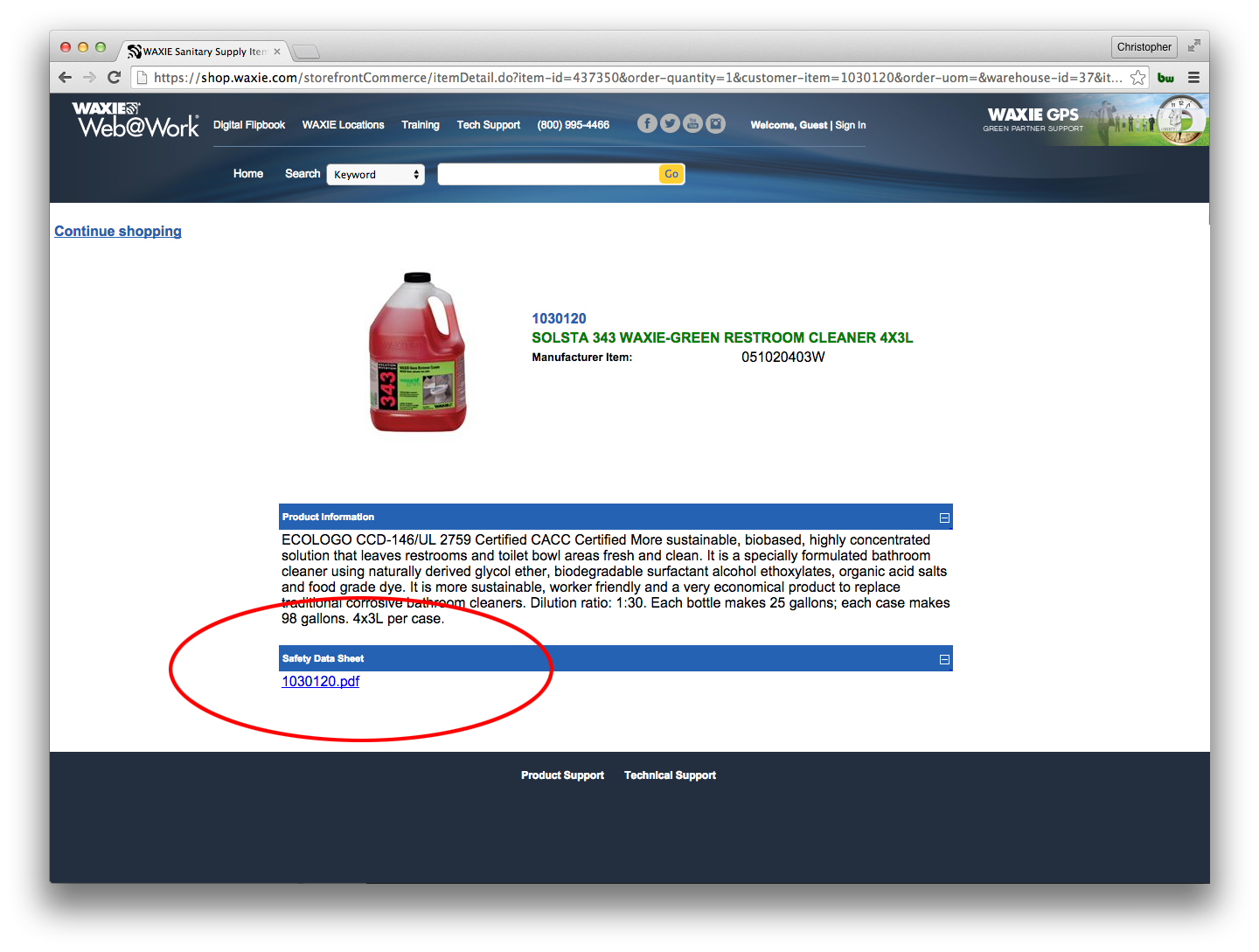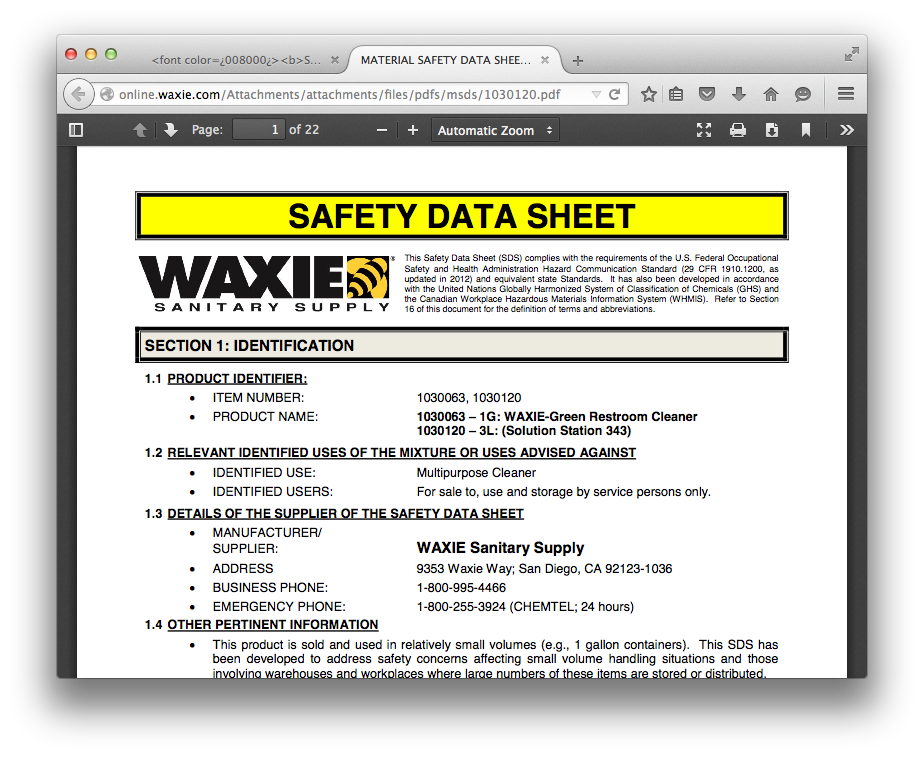 (Adobe Acrobat Reader required. Click here if you need the free Reader program)