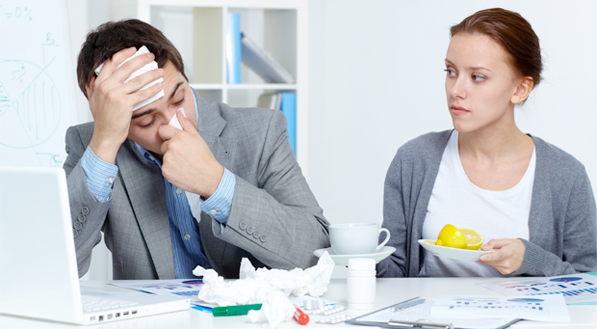 Originally published & reprinted with permission from CleanLink Online
Everyone has a unique personality. But did you know that you and the people you work with each day also have unique germ personalities? A new quiz from Kimberly-Clark Professional* can tell you where you stand on the germaphobe spectrum as well as how the germ personalities (and hygiene habits) of co-workers, colleagues and others can impact your health.

With cold-and-flu season on its way, knowing your germ personality could be more important than you think. Whether you're a "Fearful Fanatic" or a "Proud Exterminator," if you're among the more than one third of the population who are germ anxious, you may want to prepare sooner rather than later.

That's because many of the people around you are "Unconcerned" (in quiz terminology), which means they may not have the best hygiene habits. As a result, they can spread germs to others via commonly touched surfaces in offices, hotels, schools, stadiums and other locations. These germ "hot spots" are breeding grounds for illness-causing bacteria -- including cold, flu and stomach bugs.

Read More
Topics: hand hygiene, Kimberly-Clark Professional, cold & flu season, germ hot spots