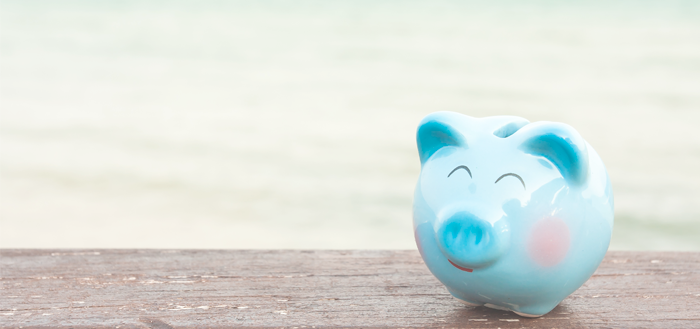 By: Briana Smith
I'll let you in on a not-so-secret tip for keeping your cleaning chemical purchasing costs down – Dilution Control.
There are three ways of buying cleaning chemicals: ready-to-use products, bulk chemicals, and dilution control.
While each type has its benefits and areas of use, you're going to get more bang for your buck by utilizing a dilution control system. Why? Just check out some of the reasons below.
The Benefits of Dilution Control Systems
Concentrated Products: Just like with bulk chemicals, dilution control chemicals come in full concentration, so right off the bat you're saving money by not paying for added "water."


No Waste & Accuracy: Ever heard of the "glug-glug method" of measuring concentrated product to the proper amount of water? This is common with cleaning staff who guestimate the approximate dilution ratios, as opposed to actually taking a measuring cup out. It's usually accompanied by comments along the lines of "this looks close enough" or "more product means better results, right?" With a dilution control system, all of this estimating is eliminated. All your staff has to do is load the product into the system and press a button. Voila! The correct ratio every single time.


Safety: Closed-loop systems and spill-resistant bottles that prevent increased chemical exposure are your best bet for keeping your cleaning staff safe. Products are also color-coded & numbered for easy identification.
TIP: Cleaning staff should

always

follow PPE (personal protective equipment) best practices when handling any chemical and don't forget to read both the SDS and the product label before using any chemical.


Increase Productivity & Efficiency: Since your cleaning staff no longer has to spend time pretending to hunt down a measuring cup (that's hopefully been rinsed out since it was last used), and can have properly diluted cleaners ready-to-go within seconds, they can spend their time actually cleaning.


Product Variety: Chances are that other than a few specialty cleaning products, such as Stainless Steel Polishers, the chemicals you need are already part of a dilution control product line, including third-party certified "green" cleaning chemicals.
TIP: Our WAXIE-Green product line, which are third-party certified by Green Seal, UL Environment ECOLOGO, or Carpet & Rug Institute (CRI) Seal of Approval, account for half of our WAXIE Solution Station dilution control product offering!


Dilution Metering "Tips" are Included: Added bonus! Some systems, like the WAXIE Solution Station line, come with the dilution tips directly in the product bottles. No need to worry about switching these tips to get the correct dilution ratio, or potentially loosing these tips depending on how many products you use.


Dispensers: There's something for every facility's needs. Options abound from wall-mounted units, which allow for four products to be housed at a single time (WAXIE SOLSTA NEXGEN), a single product wall-mounted unit (WAXIE SOLSTA FDC), or portable units (WAXIE SOLSTA PDC) for on-the-go needs.
TIP: Don't forget to use secondary labels on any trigger-sprayer bottles or secondary containers that the product is being diluted into.
Controlling costs with a dilution control system just makes sense – accurate product dilution means less money wasted by using the right amount of product with each use, plus your staff's exposure to the concentrated chemical is reduced and increased time is being spent on actual cleaning tasks.
Have you tried a dilution control system? What features are your favorite? Leave us a comment.
Briana Smith is WAXIE's Social Media & Product Branding Specialist and spends quite a bit of time skimming the news for what's new in cleaning, sustainability and technology while managing all of WAXIE's social channels. She especially loves posting about #teamwaxie activities & conversing with customers on Instagram. Briana has a Bachelor's Degree in Communication Design from California State University, Chico.
READ MORE: