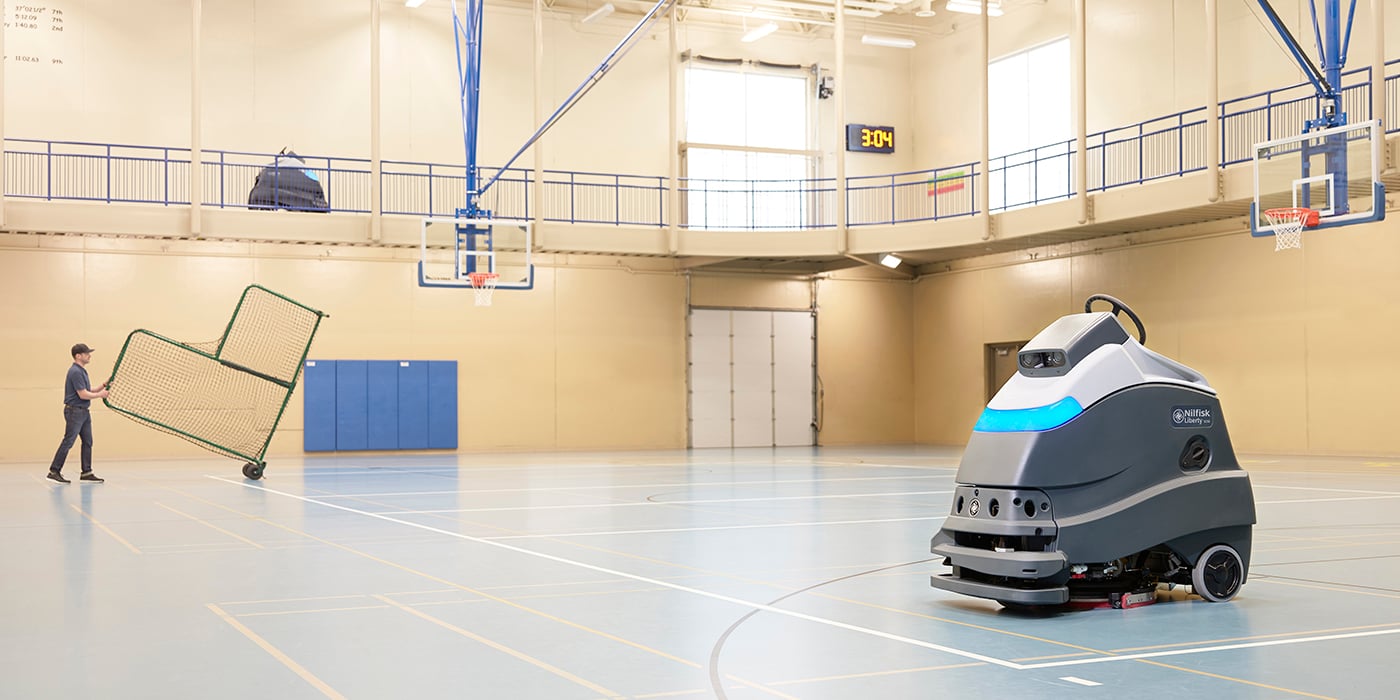 Guest Blog By: Nilfisk | February 18, 2021
In the wake of COVID-19, cleaning teams face more pressure than ever to clean quickly and effectively. Beyond the basics of ensuring facilities are cleaned to the desired standard, cleaners are quite literally tasked with ensuring the health and safety of everyone who enters a facility.
At the same time, workforce challenges continue. Cleaning teams often work at a staffing rate of only 70-75% and the employee turnover rate can be as high as 200%.
These factors combined have led more organizations to embrace autonomous cleaning solutions as a way to stretch their cleaning dollar further.

Cleaning Challenges Solved By Autonomous Floor Scrubbers
Labor shortages: Robots never call in sick and they're happy to do the boring, repetitive work of scrubbing floors.
Productivity challenges: Autonomous scrubbers free up your human staff to do higher-value work, effectively doubling your productivity while the machine is working.
High labor costs: Autonomous cleaners work on their own, which means you can scrub your floors without any associated labor costs.
Inconsistent result: Unlike humans, robots follow the same route and use the same cleaning processes every time, providing consistent results.
Proof of clean: Autonomous solutions generate data so you can easily produce reports of what was cleaned and when.

The Nilfisk Liberty SC50 Autonomous Floor Scrubber
Nilfisk was one of the first cleaning equipment manufacturers to introduce autonomous floor scrubbers to the market, and their machines continue to lead the industry in terms of productivity, labor savings, and safety. The Nilfisk Liberty SC50 is a walk-behind floor scrubber designed for full autonomy and developed to deliver consistent results with minimal oversight.
Typical applications:
Grocery stores
Hospitals and healthcare facilities (the SC50 is EMC certified)
Schools and universities
Retail malls
Airports
Office buildings

Key Features and Benefits:
Superior cleaning results: The Liberty SC50 is a floor scrubber first and a robot second. It provides up to 6 hours of runtime powered by four AGM 255AH batteries. The SC50 is able to cover 55,000 square feet of coverage on a single charge.
Multiple cleaning modes: The Liberty SC50 features three distinct cleaning modes.

CopyCat — Drive a route once and the machine will perfectly replicate both the cleaning path and the cleaning process every time.
Fill-In — Drive the perimeter of a space and the machine will automatically calculate the best route to clean every inch within that perimeter. Unique to Nilfisk, this cleaning mode delivers up to 99.5% coverage, compared to the 85% typically achieved by a human operator.
Manual — For ad hoc cleaning, the machine works just like a regular scrubber dryer.

Safety certifications: The Liberty SC50 is the only autonomous cleaning solution that's third-party certified to CSA/ANSI C22.2 No. 336-2017, the industry safety standard for robotic floor treatment machines. The machine also bears the cETLus mark, meaning it has been independently certified through OSHA's Nationally Recognized Testing Laboratory (NRTL) Program.
Agility: Compact and highly maneuverable with a tight turning radius, the Liberty SC50 adjusts in real time to route changes and unexpected obstacles.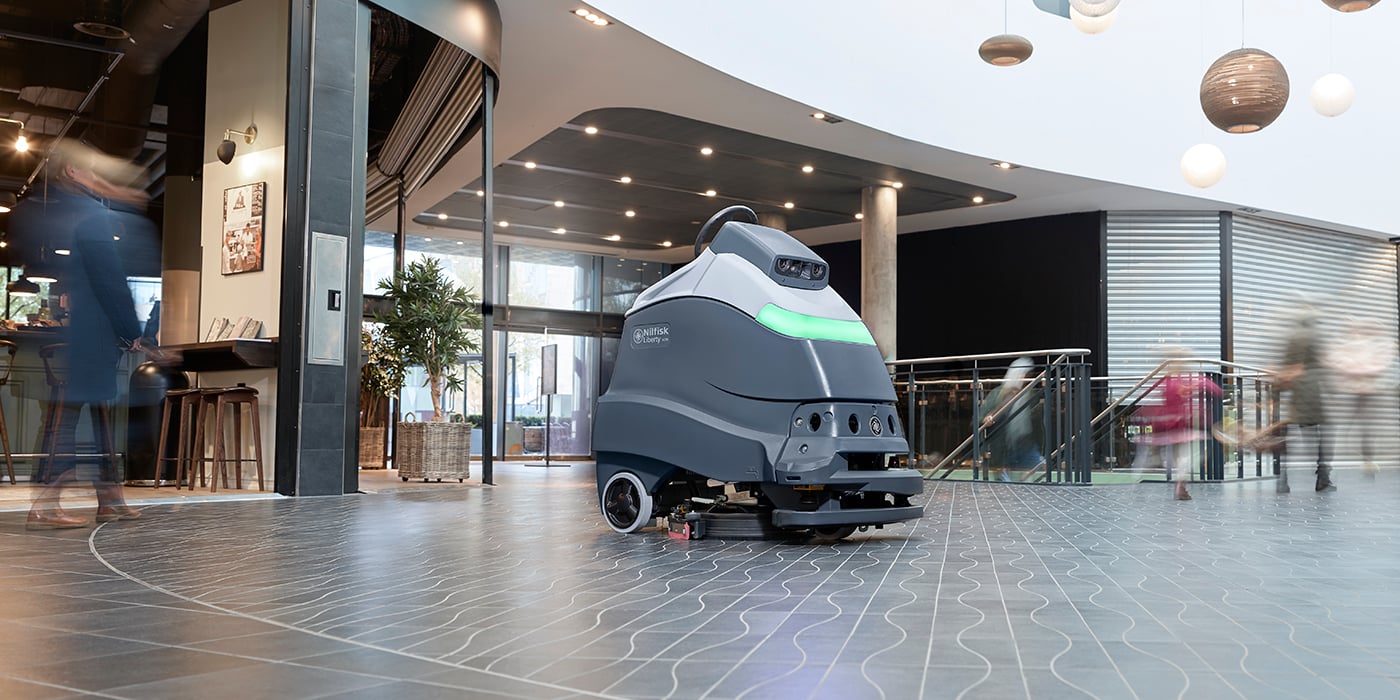 Simplicity: The Liberty SC50 is easy and intuitive to learn and use. Compared to a traditional scrubber dryer, it has only three additional buttons: Play, Record, and Stop.
Sustainability: Nilfisk's best-in-class sustainability technologies are available on the Liberty SC50.

SmartFlow — Automatically adjusts water and detergent flow according to the speed of the machine
EcoFlex — Adjusts water and detergent flow according to the demands of the job and enables low-chemical and water-only cleaning
REV — Uses Nilfisk's patented random orbital technology to clean more efficiently using less solution

Integrated UVGI module: The Liberty's optional integrated UVGI (ultraviolet germicidal irradiation) module helps facilities meet the highest hygiene standards. The module, which sits directly behind the scrubber, aims UV-C light at floors at a dosage level that targets pathogens including coronaviruses. The combination of scrubbing and UV-C technologies enables the machine to clean and disinfect in one pass.
Contact your WAXIE Account Consultant to learn more about the Nilfisk Liberty SC50 or other cleaning equipment.