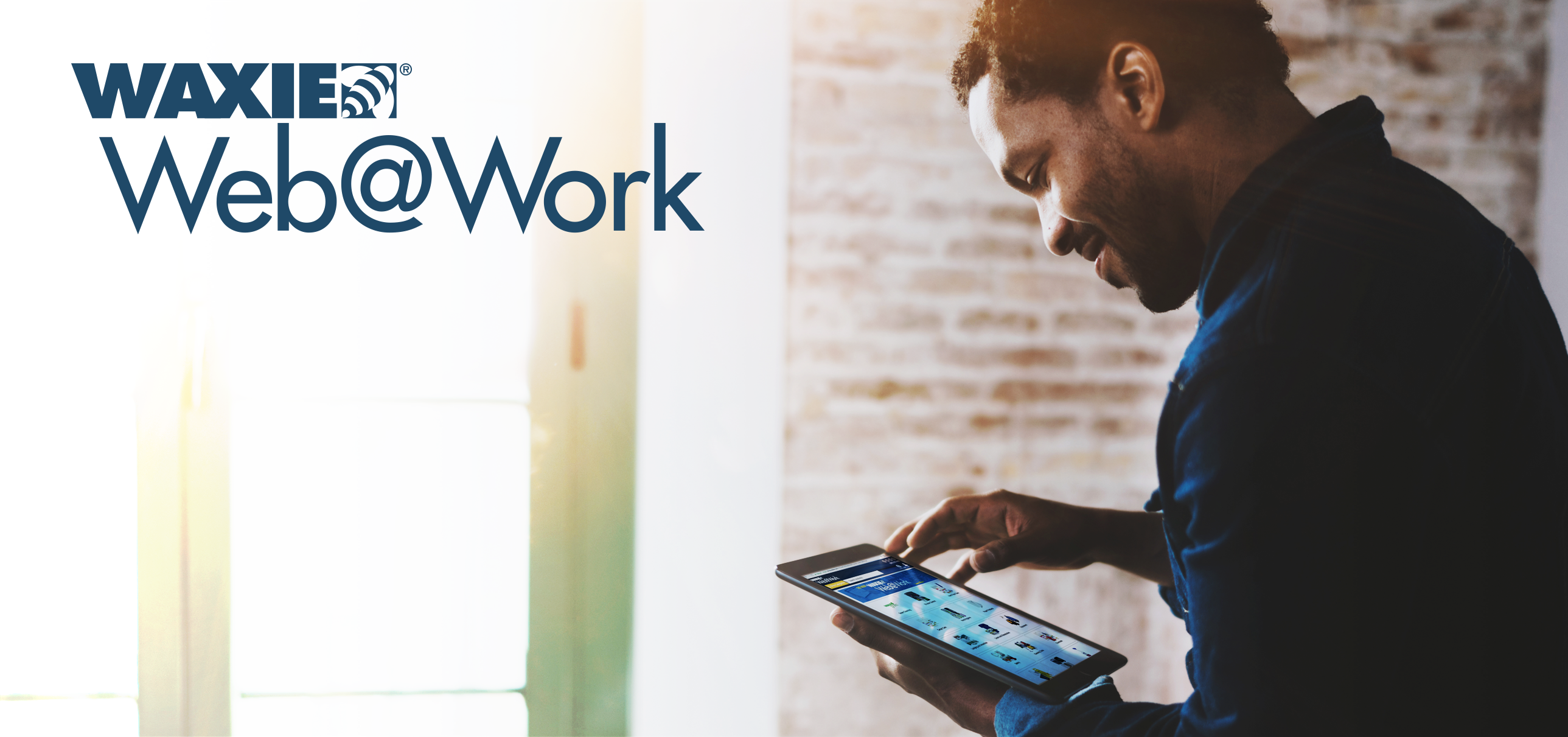 By WAXIE Editorial Staff
By now we hope that you've had the chance to check out our newly updated WAXIE Web@Work eCommerce site. As with any change there are learning curves, but our goal is always to develop new and innovative products and programs, while adapting to technological advancements, so that you have the best possible experience when shopping with us.
Previously our desktop & mobile eCommerce platforms had different navigation, features and graphics, whereas this updated version of Web@Work creates a seamless experience whether you are on a desktop, tablet or mobile device.

HIGHLIGHTS
Mobile-friendly design: Easily manage your accounts from wherever you are with whatever device you're using – desktop computer, laptop, tablet or mobile smartphone.


Revised product categories: Matches up with our WAXIE printed catalog to make finding products easier than ever.


Enhanced search and navigation functionality: Find items quicker and easier by filtering your results (for example – by color, scent or size).


Extended product descriptions: Complete item information, including third-party certifications.


Safety Data Sheets (SDS): Easily download the PDF from a tab under the product listing.


Additional product information: View a flyer or brochure about the product or system with more extensive information from a tab under the product listing.


Shopping lists: Create and save shopping lists based on regularly purchased items for quick reordering.


Wish lists: Save items to wish lists for purchasing later.



FREQUENTLY ASKED QUESTIONS (FAQs)
Question: Does the new WAXIE Web@Work eCommerce site replace the printed WAXIE catalog?
Answer: The new Web@Work is a great companion to our printed WAXIE catalog, which contains valuable information & resource materials on cleaning procedures, programs, tips, guides, etc. beyond our general product offering. Web@Work provides an even larger, expanded product offering that we cannot fit in our printed catalog, plus additional product specific resources, such as downloadable Safety Data Sheets (SDS) and product literature pieces.


Question: Where is all my account information?
Answer: It's neatly tucked away in the My Account section along with reference material resources under Website Documentation and other resources including your Shopping Lists, Approvals, Wish Lists, Line Item Add and Order Pad.


Question: Has the process for submitting and approving orders changed?
Answer: While the options may look a bit different, the approval process has not changed.


Question: How can I make changes to my order after it's been submitted?
Answer: To make changes to an order that has been submitted, please contact your local WAXIE branch and ask for customer service. They'll gladly make changes to your submitted order.


Question: Can I create a Will-Call order in the new Web@Work?
Answer: Yes! Under the My Account icon > My Account header > click Pick-up Locations. Select the nearest WAXIE branch to Will-Call your order.


Question: If I save my shopping cart how long will it be saved?
Answer: Shopping carts are saved for 14 days. After 14 days, the cart will return to empty and is no longer a saved order.
Have any questions about the new Web@Work? Click here to contact us.