By Stacy Main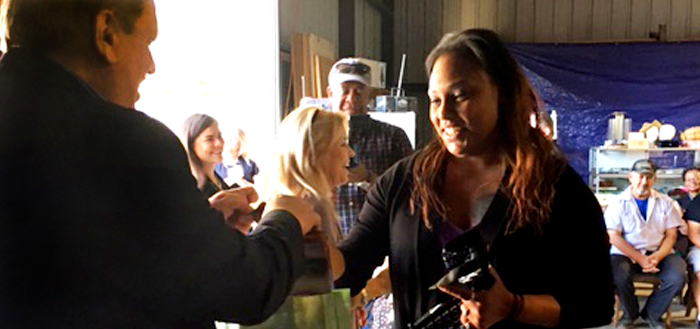 On Tuesday November 21st, 2017, General Manager Bob Gattis and Account Consultant Stacy Main of the WAXIE Ontario branch along with Eloise Reyes, Assembly Member from the 47th District, joined together to provide 10 veteran families a Thanksgiving meal, in support of Heroes Warehouse in Fontana, CA. Mary Mohr, the founder of Heroes Warehouse dedicates all her time working to give our veterans the items they need to live a comfortable life with the basic necessities we take for granted, like a bed, toiletries, food, blankets and so much more.
Assembly Member Eloise Reyes handed out turkeys while Bob Gattis and Stacy Main passed out bags filled with all the Thanksgiving fixings, along with plates and silverware, donated by some of the Team WAXIE Ontario staff. In addition, Volunteers for Veterans donated $25 gift cards for Stater Brothers in each bag.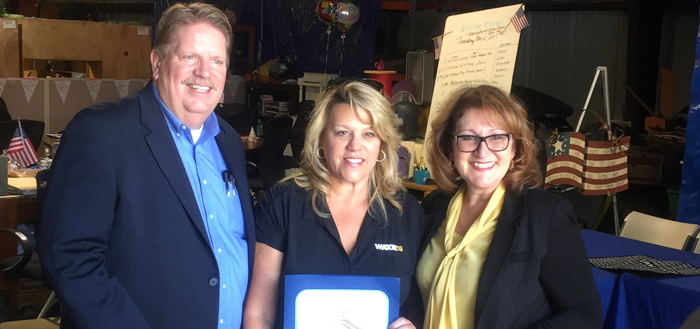 WAXIE has always had a special bond with the military as Harry and Morris Wax, the founders of WAXIE Sanitary Supply, were also veterans having served our country during World War II prior to starting their business in San Diego, CA. This time of year can be especially difficult for many veterans and their families, so we were truly honored to be a part of this wonderful occasion, and it was a very touching day for all who attended.
We met and talked with so many lovely families, and it meant a lot to know that their families would be able to enjoy a delicious meal together this Thanksgiving.
As always, WAXIE Ontario will continue to support our veterans as what we do is trivial compared to what they did and continue to do for us.
We are genuinely grateful to ALL of our veterans and we wish them ALL a wonderful holiday season.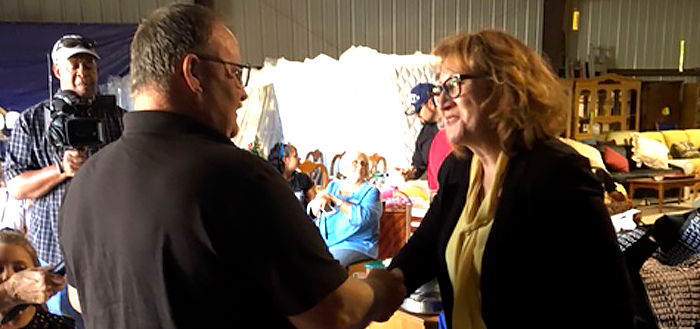 For more information about Heroes Warehouse: https://www.heroeswarehouse.org/
Stacy Main is a Senior Account Consultant with the WAXIE Ontario branch for the past 19 years. She is an Educational/Municipality Specialist as well as a Specialist for Big Belly Solar Cans. She is actively involved in giving back to the community and/or charities within the Inland Empire, as well as finding opportunities for the Ontario branch to support those in need.