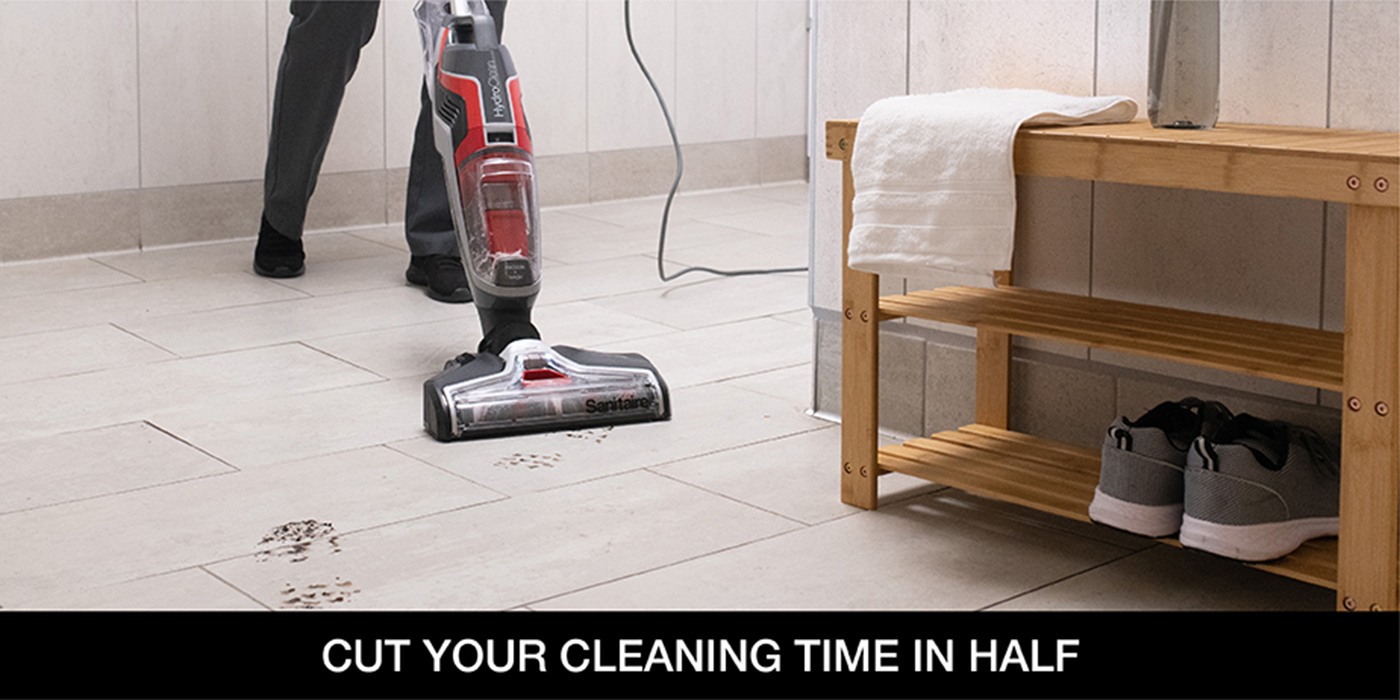 Guest Post By: Sanitaire | October 21, 2021
Choosing the right equipment impacts your bottom line beyond the product acquisition cost. Choosing equipment that boosts productivity, reduces labor costs and delivers an exceptional clean are all factors to consider.
The cost of janitorial wages alone can be as high as 75 to 80 percent of budgets. Eliminating time-consuming, multi-step cleaning processes can improve employee productivity during their scheduled shift.
When cleaning hard floors, there are multiple manual or mechanized options that are traditionally used:
Broom and Dust Pan
Vacuums (* if multi-surface rated)
Mop and Bucket
Microfiber Mop and Spray
Lint or Sticky Roller
When cleaning hard floors, you need to remove the dirt and debris first and then wash the floor. This usually involves multiple manual or mechanized processes. Going over the floor multiple times adds time and increases the labor cost. Most traditional methods of hard surface wet cleaning "Push/Spread" the dirty water versus extracting it. Leaving unwanted dirt staying on the surface.
Consider using a machine like the Sanitaire® HydroClean™ Hard Floor Washer (SC930A) that combines multiple steps into one. HydroClean™ vacuums and washes all at once and REDUCES YOUR CLEANING TIME BY 50%. HydroClean extracts the dirty water from the floor and keeps it separated from the clean solution tank, delivering improved floor cleanliness.*
Drop the mop and ditch the bucket. No spray bottles. No microfiber pads. Simply fill the solution tank with water and an approved cleaning solution and you are ready to clean. No need to sweep or vacuum before use. When done, the one-touch self-cleaning button helps keep the machine ready for the next use.
* Based on an AICS Time & Motion Study as compared to a typical three-step manual cleaning process