Interview with: Peter Leahy, Channel Leader – Cleaning & Hygiene at Kimberly-Clark Professional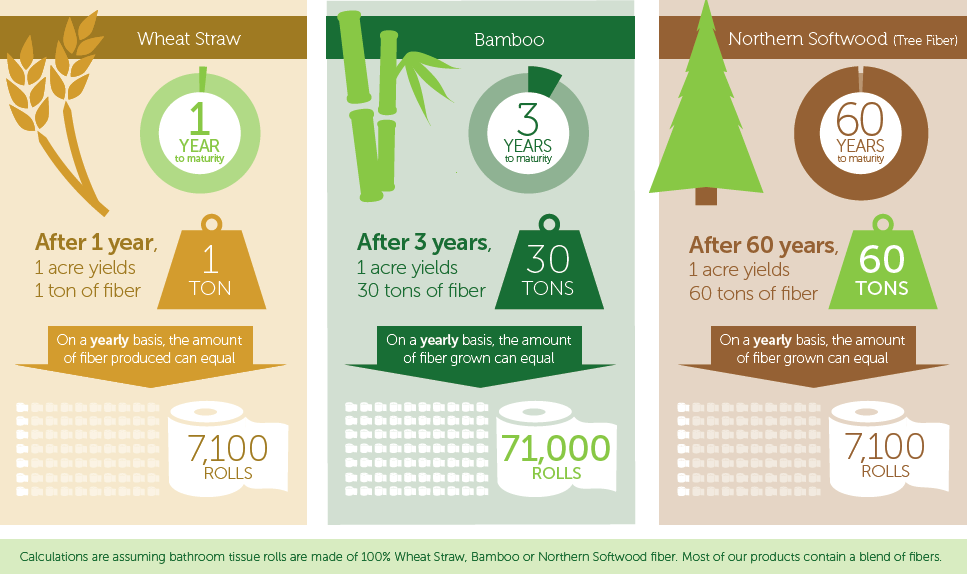 Kimberly-Clark, the first major towel and tissue manufacturer in North America to introduce products made with 20 percent plant fiber, resulting in the use of up to 20 percent fewer tree fibers or recycled fibers than conventional products.

Introducing GreenHarvest* products – a truly innovative offering that incorporates plant-based rapidly renewable fiber, such as bamboo and wheat straw, into trusted Kleenex® and Scott® Brand towel and tissue products. It's a pioneering approach to fiber sourcing that will transform the paper products industry. As a world leader in sustainability, Kimberly-Clark is paving the way – delivering innovative products along with the quality and performance that you've come to expect from our trusted brands. Today, in a resource-constrained, digital world, with fewer sources of recycled fiber, and the need to put less pressure on natural forests, it's important to continue exploring new fibers. Partner with us and cultivate the future with the brands you know and trust.



What is GreenHarvest* plant-based fiber?
• It's fiber, but it doesn't come from trees:
It comes from plants, such as wheat and bamboo.
• It's rapidly renewable:
Wheat and bamboo meet the U.S. Green Building Council's definition of "rapidly renewable" materials, meaning they can regenerate in less than 10 years. This shorter harvesting cycle reduces the amount of land needed to support demand.
• It can be an agricultural byproduct:
Wheat straw is the residue that remains after wheat is harvested. It puts fiber "leftovers" to good use.
• It's domestically sourced wheat straw from U.S. farmers:
Utilizing wheat straw in our products helps reduce farmland waste and provides additional income to farmers, by enhancing the value of their crops.
Building a new supply chain.
Being first to market means forging new paths – developing new manufacturing processes as well as a unique supply chain to obtain wheat straw directly from U.S. farmers. There was no model for what we were attempting to do. So we built it ourselves – providing additional revenue to farming communities and utilizing an abundant plant source.

Short Q&A with Author Peter Leahy
• What was the impetus behind the decision to tackle alternative fibers?
"Kimberly-Clark Corporation has global sustainability goals to transition at least 50% of wood fiber sourced from natural forests to alternative fiber sources by 2025. One step in this journey was to explore alternative non-tree fibers."
• How long was the research and development process? How long it took to go through the entire process?
"We went into a pilot market in 2012 and 2013 which led to a North American product roll-out in 2014. We have continued to innovate around our manufacturing facilities, supply chain, and raw materials as progress on this journey."
• What other alternative fibers did you try?
"We have explored bamboo and wheat straw fiber, however, the vision is to have a portfolio of plant fibers to choose from."
• You mention that these products are made with 20% rapidly renewable plant fiber – do you foresee this percentage increasing?
"Yes, part of the journey we are on with plant fibers is to not only look at various fiber streams, but to also explore different concentrations of plant fiber in our products."
• Without giving away too much can you share any future products on the horizon?
"We will continue to expand into products that meet our customers' needs and that help to deliver Exceptional Workplaces*. Workplaces that are healthier, safer, and more productive."
---
Author's Bio: Peter Leahy works in Marketing for Kimberly-Clark Professional, supporting the Cleaning & Hygiene business. He is focused on creating Exceptional Workplaces* with distributor-partners, helping to make workplaces healthier, safer and more productive. In his previous position, Peter launched The Healthy Workplace Project* in North America. It aims to keep people healthier by promoting hand hygiene and healthier environments, to improve business outcomes.

Read More: