From Windsor's Cleaning Tip of the Month eNewletter June 2013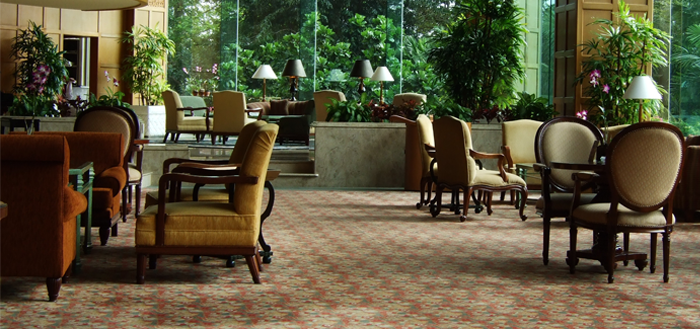 Following Windsor's PDIR cleaning process will save you time and money. Not only is this method of cleaning more economical, it is also more green. This issue of Cleaning Tip of the Month continues the PDIR series we started in April. This month we focus on the daily aspects of cleaning. Remember PDIR stands for the Preventative, Daily, Interim, and Restorative cleaning processes.



Why daily cleaning?
The goal of daily cleaning is to remove soils on a daily basis to minimize damage to your floors. When you maintain carpet and hard floor surfaces on a daily basis you extend their useful life and you also maintain the overall value of your facility. Daily cleaning also creates a clean appearance of your building, minimizing health risks and satisfying both your visitors and employees.

What is daily cleaning?
Vacuuming, scrubbing, and spotting are the components of daily cleaning. Spotting is necessary on a daily basis because quickly addressing a spot will minimize the chances of a permanent stain.

What equipment is required for daily cleaning?
For hard floor vacuuming in smaller areas use a canister vac, for larger areas a stand-on vacuum will minimize working time. On carpeted floor surfaces, use an upright vacuum. These vacuums are perfect to not only get the dirt out from deep in the fibers, but they will also refresh the look of the carpet by lifting the pile. For bigger areas, a wide-area or stand-on vacuum will increase your productivity. For daily scrubbing of hard floors use an automatic scrubber. Depending on the size of the area there are different machine sizes available to do the job. For spotting use a small carpet spotter, a small spray-extraction machine, or manual spotting tools. Most facilities have vacuums, scrubbers, and spotters so usually no additional equipment is needed.
Vacuuming requires no chemicals. When scrubbing, spotting, and surface cleaning you will often need matching detergents depending on the area that needs to be treated.
Daily Cleaning Machines
Vacuuming on a daily basis will remove damaging soils from your carpet or hard floor. When cleaning carpet make sure your vacuum has brushes to lift the pile which removes the maximum amount of dirt. Soil tracked into a facility abrades like 120 grit sandpaper. The quicker you remove it the quicker you stop the damage.

Scrubbing on a daily basis will protect your floor and your floor finish. Within the first 6 feet of your building entrance as few as 1500 people walking across a finished floor can remove 42% of the finish. If you scrub daily you can significantly lengthen the life of your finish and your hard floor.

Spotting is important for maintaining the appearance of your carpet. Spills should be blotted and rinsed with water right away. Always pretest spotting chemicals in an inconspicuous area for color removal. Apply just enough chemical to remove the spot, and rinse completely with neutralizing rinse or water and tamp dry.
For more information on Windsor Commercial Cleaning Equipment products.
Read More:
Ask Sadie: First Impressions and Standards of Cleanliness
Ask Sadie: Treating Carpet Stains Tips & Techniques
The Importance of Floor Matting