I've Got a LEED Project – Now What?

The LEED® (Leadership in Energy and Environmental Design) Green Building Rating System has had a tremendous impact on the commercial real estate industry since its introduction to the market in 2000.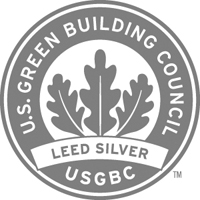 There is now over 1,594,912,217 square feet of LEED certified commercial space representing a total of over 24,600 projects as of the date of this writing in October 2011.
As a result, there are an increasing number of conversations taking place between property owners and their cleaning crews requesting that there be a green cleaning program implemented in the building that can "meet LEED requirements" - and in some cases the building establishes a goal to be meet these requirements and be "like LEED" even though it isn't even working toward a LEED certification!
How Does Green Cleaning Fit In?

An effective Green Cleaning program can contribute to any LEED (or "like LEED") project –
For the LEED rating systems focused on design and construction (LEED for New Construction, LEED for Core and Shell, LEED for Commercial Interiors and LEED for Schools), a Green Cleaning Policy can contribute to earning an Innovation in Design (ID) credit.
For the LEED for Existing Buildings: Operations & Maintenance Green Building Rating System, a Green Cleaning Policy is a Indoor Environmental Quality (EQ) Prerequisite, and implementing a Green Cleaning Program can help a project earn other EQ credits which can contribute toward certification.
The LEED EBOM Green Cleaning Checklist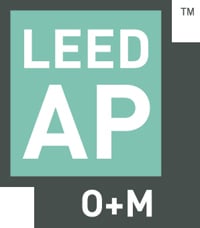 Following is a checklist of what you should address to implement a Green Cleaning Program for your LEED EBOM (or "like LEED EBOM") project:
Write a Green Cleaning Policy – write a policy that describes your facilities goals, and details the specific steps you will be taking to reach those goals
Implement a High Performance Green Cleaning Program – once you have "called your shot" with the Green Cleaning Policy, implement your plan with a High Performance Green Cleaning Program
Evaluate Custodial Effectiveness – assess the effectiveness of your custodial operations to make sure you are meeting your expectations for building cleanliness
Purchase Green Cleaning Supplies – cleaning chemicals, sanitary paper products, trash liners, and hand soaps – everything you need to clean when you want to go green can be found at WAXIE (of course)!
Use Green Cleaning Equipment – vacuum cleaners, carpet extractors, floor burnishers, and autoscrubbers – just to name a few – WAXIE is the place to go for green cleaning equipment sales, service and support!
Employ Entryway Matting – an effective way to keep the building clean is to utilize entryway matting to scrape the dirt and moisture off occupants feet before they enter the building
Devise an Integrated Pest Management (IPM) Strategy – strive to keep the facility as clean and dry as possible so pests don't have a food source – and work with a pest control vendor who can implement an IPM program
GPS® Green Partner Support™

WAXIE has LEED Accredited Professionals on staff and offers GPS Green Partner Support to their customers interested in implementing a Green Cleaning Program for LEED (and "like LEED") projects – call your local Sanitary Maintenance Consultant to start the journey toward meeting your green cleaning goals!
www.waxie.com/green

WAXIE's LEED Journey

WAXIE doesn't just talk the talk – WAXIE walks the walk.
 See info on WAXIE's own LEED Silver Certified Inventory Centers
WAXIE Mesa, AZ
WAXIE Salt Lake City, UT