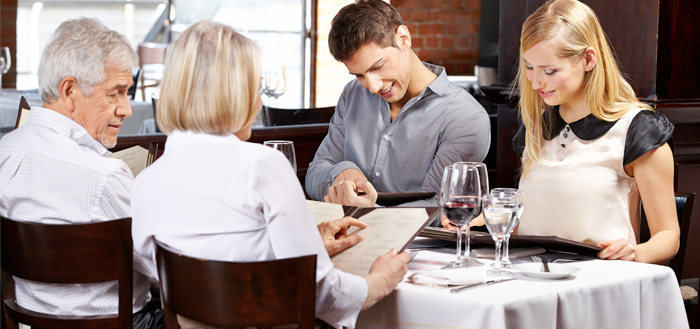 By: Briana Smith | March 13, 2014
Anything with a Button
Everyone likes to be a button pusher, but no one thinks about cleaning them. Think about all the buttons that you push daily, both at work and at home…
Microwaves in the break room or kitchen
Remote controls in hotel rooms
Vending machines in an office or...
Elevator buttons
Timer buttons, credit card machines, and cash registers
Calculators & computer keyboards
Gym equipment
Non-touchscreen telephones
Cleaning & disinfecting wipes work wonderfully for getting into those nooks and crannies that surround buttons.

Anything with a Handle
Just like with buttons, anything we want to either open or access seems to have some sort of handle that needs pushing or pulling. It's good to clean these types of surfaces often as they are a common point-of-contact for many and can easily become cross-contaminated, especially if they are never cleaned. Add these places to your daily cleaning routines.
Door knobs
Bathroom stall locks
Tilt trucks & push carts
Refrigerator doors
Cabinets & drawers where supplies are kept
Janitor or housekeeping carts
Buckets
Patient bed rails in a healthcare facility
Equipment (gym, cleaning tools, etc.)
Light switches
Dispensers
We all visit the restroom several times a day and probably end up touching the bathroom toilet tissue dispenser in order to get enough tissue out. We also come into contact with the soap and paper towel dispensers (if they are not touch-free dispensers), or we might accidentally brush our hands against the opening of a hand dryer.
Adding dispenser disinfection to your daily restroom cleaning routine takes only a handful (pun intended) of extra minutes, but it can make a big difference...and don't forget those portable deodorant aerosols!
Soft Surfaces
Oftentimes we concentrate on the hard surfaces, such as floors, counters, table tops, desks, etc. but we forget about cleaning the soft ones like:
Patient privacy curtains
Chairs or other furniture
Menus in restaurants
Several products have come out in recent years that target soft surfaces, such as Clorox Healthcare®'s Hydrogen Peroxide Cleaner Disinfectant, and make it easier to clean, disinfect and sanitize these types of surfaces.
"Smart" Technology & Touchscreen Devices
Various touchscreen devices have proliferated in the last 10 years, especially in industries where cleanliness is critical, such as Healthcare & Food Service.
Mobile phones
Electronic writing pads
ATMs (see also: anything with a button)
Touchscreen electronic medical record systems
Point-of-sale devices
Cleaning these surfaces can be difficult due to how touchscreens work as they tend to be sensitive to traditional cleaners. Luckily specially formulated cleaning wipes can safely clean these devices without damaging them.


---

Briana Smith is WAXIE's Social Media & Product Branding Specialist and spends quite a bit of time skimming the news for what's new in cleaning, sustainability and technology while managing all of WAXIE's social channels. She especially loves posting about #teamwaxie activities & conversing with customers on Instagram. Briana has a Bachelor's Degree in Communication Design from California State University, Chico.