By: Fred Capriotti, Sales Manager and Healthcare Vertical Market Leader for WAXIE Ontario & Palm Springs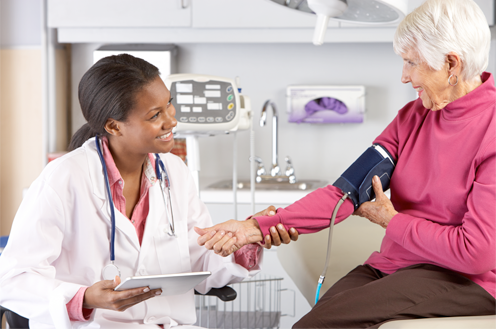 On January 7, 2014 the WAXIE Healthcare Vertical Market Leaders, co-hosted with Clorox, commenced the first of 12 meetings for the Inland Empire Chapter of APIC, the Association for Professionals in Infection Control and Epidemiology. APIC is the leading professional association for infection preventionists with more than 15,000 members. Their mission is to create a safer world through the prevention of infection. This will be achieved by ensuring that individuals are better cared for and by promoting better health at a lower cost. The Inland Empire Chapter of APIC has approximately 89 active members in the Inland Empire and High Desert.

Most APIC members are nurses, physicians, public health professionals, epidemiologists, microbiologists, or medical technologists who:
Collect, analyze, and interpret health data in order to track infection trends, plan appropriate interventions, measure success, and report relevant data to public health agencies.
Establish scientifically based infection prevention practices and collaborate with the healthcare team to assure implementation.
Work to prevent healthcare-associated infections (HAIs) in healt

hcare facilities by isolating sources of infections and limiting their transmission.


John Giles, WAXIE's Corporate Account Director – Healthcare, was one of the guest speakers and spoke about the Healthy Measures™. Healthy Measures is a program that is designed to reduce HAI related incidents and improve patient satisfaction scores, focusing specifically on surface disinfection and hand hygiene. This results-driven program provides a scorecard, based on a site analysis, to establish a baseline from which to measure progress. Then a joint action plan is developed, and an implementation process is created that will move the facility ever closer to current best practices, as defined by the Centers for Disease Control, the Association for Healthcare Environments, and by APIC itself.

Following the lively Healthy Measures discussion, Catie Reeves and Corey Fox from Clorox who completed a study done on pathogens and how long they're able to survive on soft surfaces (like fabric privacy curtains). Hospital privacy curtains, and other types of soft surfaces, are frequently and rapidly contaminated with potentially pathogenic bacteria because microorganisms tend to thrive on soft surface materials. Adding a cleaning routine to address soft surfaces as part of the daily facility's regular infection prevention practices may help reduce the transmission of HAIs.




Clorox provided recommended solutions on the cleaning & disinfecting of soft surfaces.

Steps you can take include:
Routine laundering of privacy curtains, linens, employee uniforms and other soft surfaces in your facility.
Use of an EPA-registered product to kill bacteria on soft surfaces between laundering and on soft surfaces that are unable to be laundered.
Healthcare professionals practicing good hand hygiene during and between patient care.
The group was very engaged and we look forward to having APIC's next meeting here in Ontario on February 4, 2014. One can attend an APIC meeting as a guest, but to attend meetings regularly you must be a member (APIC Membership Info).

WAXIE Vertical Market Specialists are APIC members and supporting the education of better sanitation & health within the community is important to us at WAXIE.




Read More:
APIC - http://www.apic.org/
Cleaning Frequencies: Who Cleans This and How Often?
Clorox Resource Page on Soft Surfaces - http://www.cloroxprofessional.com/industry/health/knowledge-expertise/soft-surfaces/
FAQs About the Differences Between Disinfecting & Sanitizing
Healthy Measures Program - http://www.healthymeasuresonline.com/generalinfoAnon.html