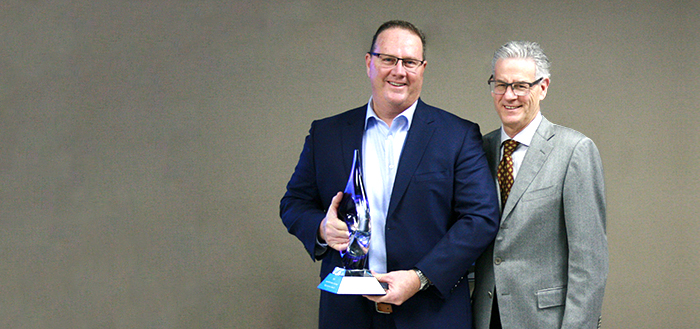 Pictured from left: San Diego 2018 Account Consultant of the Year and 2018 Chairman Award winner, Brian Bogle, WAXIE Chairman & CEO Charles Wax.
FOR IMMEDIATE RELEASE
NEWS PROVIDED BY: WAXIE Sanitary Supply, written by Rick Hazard
February 18, 2019
SAN DIEGO, CA, February 18, 2019 – On February 14th, WAXIE Sanitary Supply recognized San Diego based Senior Account Consultant, Brian Bogle with the prestigious Chairman Award during an event held at WAXIE's home office in San Diego, CA.
Each year the company recognizes the top Account Consultants from every branch that excel in representing their sales territory. The Chairman Award is then chosen from that group and is awarded to the consultant who exemplifies the highest level of achievement in a number of categories, including business development, account management and an overall commitment to servicing WAXIE's customers.
Read More
Topics: press release, company news