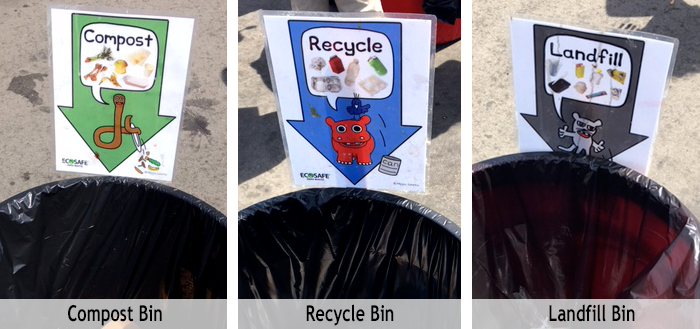 The compost, recycling and landfill stations set up by WAXIE and EcoSafe.
FOR IMMEDIATE RELEASE
WAXIE Sanitary Supply and EcoSafe® Zero Waste partnership reduces Beulah Payne TK-6 Elementary School landfill waste by over 90%
NEWS PROVIDED BY: WAXIE Sanitary Supply, written by Chris Meyer
Inglewood, CA, April 25, 2018 – In a joint effort, EcoSafe National Manager Jason Sanders, EcoSafe Regional Program Manager Daniel Redick, and WAXIE Senior Account Consultant Jeff Kothe worked alongside school staff to drive sustainability efforts at Beulah Payne TK-6 Elementary School in Inglewood, California. The partnership successfully eliminated waste through student education and streamlined waste management.
Read More
Topics: press release, company news