Sustainable Solutions for Healthy Schools
Time To Get Started
WAXIE and KIMBERLY-CLARK PROFESSIONAL* are taking the lead in transforming schools into healthier learning environments where students can achieve their full potential.
Trusted KLEENEX® Brand and SCOTT® Brand tissue, towels and skin care show students, parents and staff that you care about good hygiene, while helping reduce waste and maintenance time. Plus, our touchless, hygienic dispensing systems can help keep cold and flu germs from spreading throughout your student body.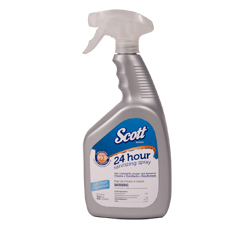 Item# 172701
Manufacturer Item: 36700
SCOTT® 24 Hour Sanitizing Spray is a surface spray meant to kill 99.9% of the most common bacteria and viruses including Norovirus even after multiple touches. This formula can be used to disinfect hard, non-porous, non-food contact surfaces and to sanitize most fabrics. SCOTT® 24 Hour Sanitizing Spray cleans, disinfects, deodorizes and sanitizes in one easy step.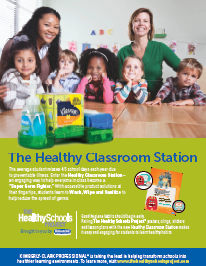 The Healthy Classroom Station
The Classroom Caddy creates a fun, engaging way to promote good hygiene in the classroom. The durable design is suitable for use by children age 3 and up. To create a Healthy Classroom Station, order these products to fill the caddy: KLEENEX® Moisturizing Foam Hand Sanitizer (34767) OR KLEENEX® Green Certified Foam Hand Sanitizer (33949); KLEENEX® Anti-Viral Facial Tissue (35551); and SCOTT® Surface Wipes (35464).
Kimberly-Clark Professional* MOD* System Towel Dispensers
You Design the System You Need
Innovative internal dispensing modules plug and play to give you the flexibility to build a dispenser customized to meet your requirements, so as your needs change, your dispensers can change with them. Available in three stylish color choices, the MOD* Dispenser System offers a modern design matched with modular flexibility.
Loaded with Innovation. And Towels.
MOD* towel dispensers deliver the highest capacity around and include a stub roll feature that reduces waste and cost. This means fewer change outs and more satisfied users.