WAXIE 2019 Utah Training Seminars & Events Schedule
---
WAXIE Salt Lake City, Utah Training

WHEN: November 12, 2019 | Event: 10:00AM – 12:00PM | Register by November 7, 2019
LOCATION: WAXIE Salt Lake City | 5107 West 1730 South, Salt Lake City, UT 84104
Join us for a seminar that will focus on cleaning innovations that help improve and increase workplace wellness, indoor air quality and productivity.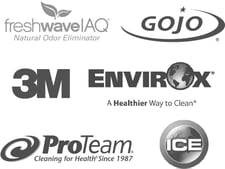 Cleaning Chemical Technology
New cleaning chemical dispensing systems and more sustainable options for your facility
Lithium Ion Technology
More productivity and longer lasting battery technology with Intelligent Cleaning Equipment's i-Synergy system, which provides daily reports on your machine and alerts to battery malfunctions
Smart Restroom Technology
Upgrade your restroom appearance with the latest technology
Sustainable odor eliminating systems & programs and much more
Free to attend | Lunch will be provided
---
WAXIE St. George, Utah Training
There are currently no events scheduled for St. George, Utah.
If you're interested in scheduling a training session, please reach out to the contact listed below.