Luxury at your fingertips!
WAXIE Select is a brand new line of premium quality bath and facial tissues offered by WAXIE. Meant to bring the comforts of home to away-from-home settings, these tissues are perfect for:
Boutique hotels
Fine dining establishments
Executive offices
Or wherever you'd like an extra touch of softness!
The attractive cool-toned packaging is fresh, modern and appealing – making it a perfect fit for any room and bathroom décor. Great as part of any amenities package or by itself.
NEW!

WAXIE Select Premium 2-Ply Facial Tissue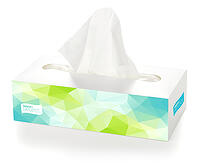 Flat Box FSC Certified
8.6"x8.4" sheets, 100 sheets/bx, 3,000 sheets/cs 30/cs
#851504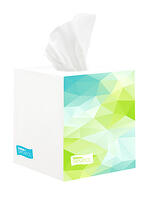 Cube Box FSC Certified
8.6"x8.4" sheets, 85 sheets/bx, 3,060 sheets/cs 36/cs
#851505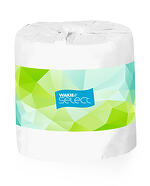 Bath Tissue FSC Certified
4.0"x4.0" sheets, 400 sheets/rl, 24,000 sheets/cs 60/cs
#851251