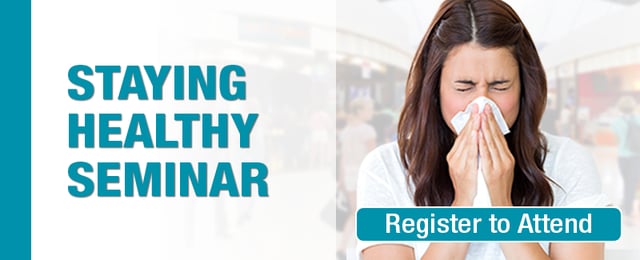 Staying Healthy: Handwashing, Disinfection & Influenza Seminar
10/12/2016 | 10:00AM
Location: WAXIE Salt Lake City
Contact: Lettie Parker at (801) 886-3700
Description: It's that time of year...flu season. This seminar will be exploring how effective hand hygiene & surface disinfection can be in preventing the spread of influenza. Handwashing is one of the easiest and successful way of averting any illnesses from proliferating, whether it's norovirus, rhinovirus, influenza, etc. Discover what options there are in soaps, hand dryers, paper towels & touch-free dispensers that can improve hand hygiene in your facility & save you money.
Disinfection also plays a major role in staying healthy, but only if it is done properly. Learn the difference between cleaning, sanitizing & disinfecting, what types of disinfectants are out there, and the value of ATP testing.
Education & awareness is another important factor. Does your current cleaning program take into consideration commonly touched surfaces? Are there any area that may have the potential for cross-contamination? We'll go over all this and more.
Event is free to attend.