Location: WAXIE Salt Lake City
Contact: Lettie Parker at (801) 886-3700 ext. 605
Description: Health and safety in the workplace environment is something that all facilities strive for. This seminar will cover several aspects of wellness in the workplace, including:
Proper disinfection & sanitizing techniques
Why you should develop a hand hygiene program and how to implement it
Correct ways of lifting things, using ladders, and electrical cord safety procedures
Setting up or revising an exposure control plan
Improving your facility's indoor air quality
Personal protective equipment (PPE) and how to read a chemical safety data sheet (SDS)
Event is free to attend.
WAXIE Ontario & Santa Ana, California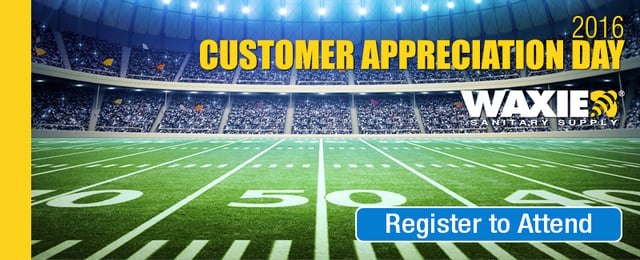 Customer Appreciation Day
05/12/2016 | 10:00AM - 2:00PM |

RSVP by May 6th



Location:
Los Angeles Memorial Coliseum
| 3911 South Figueroa Street, Los Angeles, CA 90037
Contact:
Yesenia Villegas
(909) 942-3100 ext. 412
Description:
Join us at the historic Los Angeles Memorial Coliseum for this "Olympic" event! It's our chance to say thank you to all of our customers with a day filled with live demonstrations, raffles, sample giveaways, food trucks and more.
Free to attend – must register to attend.
---
WAXIE Northern California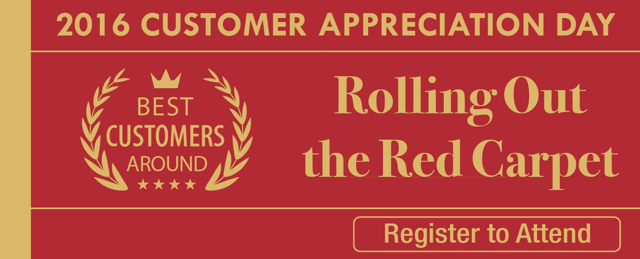 2016 Customer Appreciation Day
05/17/2016 | 10:00AM-2:00PM |

RSVP by May 6th
Location: WAXIE Northern CA
Contact: Kristie Johnson (925) 454-2900
Description: Please join us for a day of Hollywood glamour & fun – our chance to say THANK YOU to all of our customers. We have a great day planned filled with food, beverages and raffle prizes. Specialty seminars throughout the day, including: floor care and machine demos. Free to attend.
We will also be having special 50/50 cash raffle with 50% cash going to the winner and the other 50% of the proceeds going to the American Cancer Society's Making Strides Against Breast Cancer organization. The drawing will take place at the event.


---
WAXIE San Diego, California
The Art of Floor Care Seminar & Machine Expo
05/18/2016 | 9:00AM - 1:30PM
Location:
WAXIE San Diego
Contact:
Angie Bennett
at (858) 292-8111 ext. 453
Description:
One day – two events! Attend one or both. Taco cart lunch during the
Equipment Rodeo & Mechanization Expo
portion.
9:00AM - 10:30AM: Hard Floor Care & Maintenance Seminar
Achieve and maintain great looking hard floors at your facility! Overview of PDIR: Preventative, daily, interim, and restorative maintenance procedures. Learn how to enhance and extend the life of your resilient and concrete floor surfaces. Also, how to utilize mechanization to get the best results. A Q&A session to follow at the end.
10:30AM - 1:30PM:
Equipment Rodeo & Mechanization Expo
Featuring the Rubbermaid Commercial Products "The Cleaning Solutions Tour" truck, as well as some of our equipment vendor partners including: Advance, NSS, and Windsor/Kärcher. Machines and accessories for cleaning all types of flooring surfaces (hard floors, tile & grout, carpeting, and more), plus multi-functional equipment that can clean several types of floors. If you've been looking at purchasing a piece of cleaning equipment this is a great chance to ask questions, plus leasing options.

Demo equipment will also be available for sale.
---
WAXIE Salt Lake City, Utah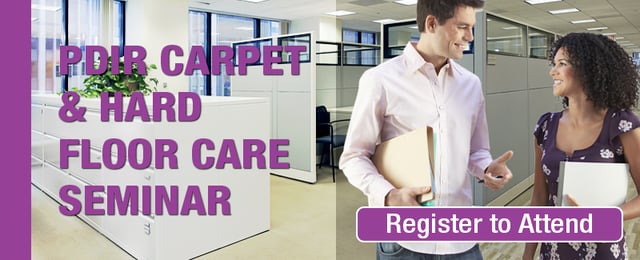 PDIR Carpet & Hard Floor Care Seminar
05/26/2016 | 10:00AM – 1:00PM
Location: WAXIE Salt Lake City
Contact: Rich Counter at (801) 698-7515
Description: PDIR stands for preventative, daily, interim and restorative – the four stages of any carpet and hard floor care cleaning programs. We'll be covering all the basics, as well as tricks & tips for the upkeep of your carpets & hard flooring surfaces throughout the year. We'll also be focusing on proper usage of vacuuming, carpet extracting, and other equipment; carpet spotting techniques; and other carpet cleaning methods. Not to mention protecting your floors from the dirt that comes in through the front door.
Featuring Windsor/Kärcher cleaning equipment and the WAXIE-Green encapsulating carpet care products.
Event is free to attend.
---
WAXIE Idaho Falls, Idaho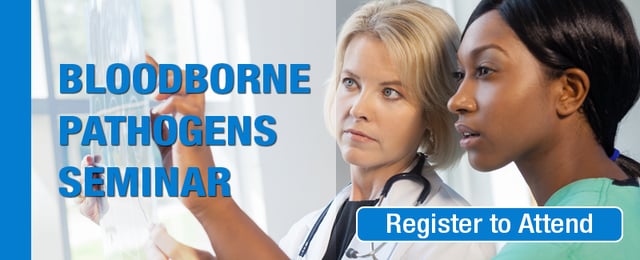 Bloodborne Pathogens Seminar
05/26/2016 | 9:00AM - 11:00AM
Location: WAXIE Idaho Falls
Contact: Isaac Grijalva (208) 552-1300
Description: A general overview of OSHA's Bloodborne Pathogens Standard and who is covered under it. Exposure control plans – preventative measures (tasks & procedures) used to eliminate or reduce exposure. Methods of control – universal precautions, engineering controls, work practices, personal protective equipment (PPE), gloves, housekeeping, regulated waste and laundry. Communication – conveying the information of hazards to employees. Recordkeeping – creating and maintaining.
Additional topics will include: Possible exposures in the work place, proper spill cleanup, disinfecting & sanitizing hard and soft surfaces, personal protective equipment, latex allergy awareness, and proper handwashing techniques.
Also, where housekeeping, maintenance & janitorial employees fall under the Standard.
Event is free to attend.