AUGUST 2016 TRAINING EVENTS
* All events and seminars are free to attend unless stated otherwise.
WAXIE MARKETplace in Colorado Springs, Colorado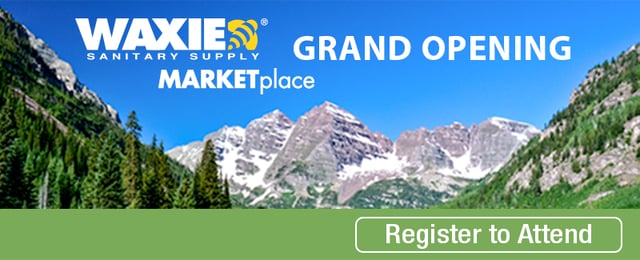 WAXIE MARKETplace GRAND OPENING!
08/09/2016 | 10:00AM - 3:00PM
Location: WAXIE MARKETplace in Colorado Springs
Contact: Jay Rodarte or Beverly Asbury at (720) 216-6600
Description: We've moved to a new location in Colorado Springs and we'd like you to join us for a summer Grand Opening bash! Special guests include Colorado Springs Mayor, John Struthers, and WAXIE Sanitary Supply Chairman & CEO, Charles Wax.
We'll have lunch (provided by Rudy's BBQ), raffle drawings, and amazing Grand Opening specials that you will not want to miss out on. Come and check out our new space where we can show you how to use cleaning & maintenance equipment and products with on-the-spot demos & "how to's." (These are available at all times, not only at this event. No appointment needed.)
Many of our vendor partners will be in attendance, including: 3M, Diversey, Ecolab, Georgia-Pacific, GOJO, Heritage Bag, Impact, Kärcher, Kimberly-Clark, Nilfisk Advance, NSS, ProTeam, Rubbermaid Commercial Products, Spartan, and Wausau Paper, not to mention our own WAXIE Brand.
---
WAXIE Salt Lake City, Utah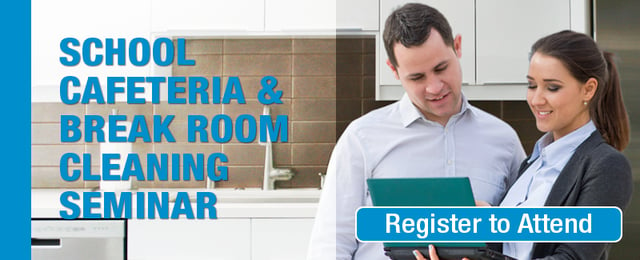 School Cafeteria & Break Room Cleaning Seminar
08/10/2016 | 10:00AM
Location: WAXIE Salt Lake City
Contact: Lettie Parker at (801) 698-7515
Description: Cafeterias and break rooms are some of the most highly trafficked common areas of any school, unversity or facility (whether it's a restaurant, a hospital, a hotel or an office building). Keeping these areas clean can be a job unto themselves, especially considering how many people utilize them on a daily basis.
We'll teach you how to develop an efficient cleaning process for these areas, including warewashing solutions, that will not only allow your cleaning staff to spend more time on other facility cleaning & maintenence tasks, but keeps these areas clean for students and all employees.
There will also be a segment focusing on the disinfecting & sanitizing of surfaces – what the difference is between them, and how to prevent cross-contamination and protect the health of a building's occupants and guests. After all, it only takes 20 virus particles per gram of norovirus to get other people sick.
Event is free to attend.