Location: WAXIE Boise
Contact: Dan Hammer at (208) 376-8700
Description: All Seminars are from 10:00AM – 12:00PM. You must register online for an event to reserve your seat. All events are free to the public unless stated otherwise.
February 14, 2018: Carpet Care
April 11, 2018: Hard Floor Care & Specialty
June 13, 2018: Equipment
September 10, 2018: Bloodborne Pathogen (BBP) Standards
November 12, 2018: Restroom Care
* Event dates, times, and topics are subject to change.

---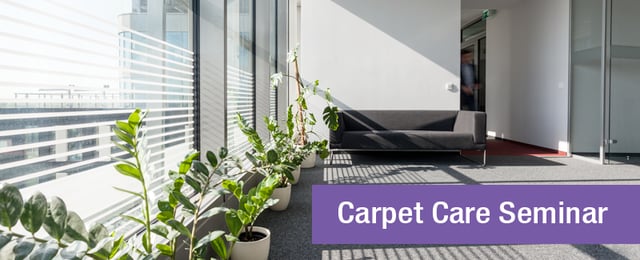 Carpet Care Seminar
02/14/2018 | 10:00AM – 12:00PM
Location: WAXIE Boise
Contact: Dan Hammer or call (208) 376-8700
Description: Are your carpets looking a little worse for wear due to ice melt residue? Have they lost that "new" carpet feel? Well this is the seminar for you if you'd like to get them back in shape!
The PDIR (preventative, daily, interim & restorative) process is the backbone of any cleaning & maintenance floor care program and we'll be covering all the steps in this crash course seminar. Demo breakout sessions focusing on carpet spotting, deep cleaning and extractor maintenance.
Last, but certainly not least, we'll be reviewing new industry trends for 2018 – tools, equipment and products needed for any carpet care program. Knowing what to do is only half the solution. Sort of like a lead singer without the backup singers. There are many options available that suit everyone's cleaning needs, not to mention versatile tools that can clean multiple surfaces.
Seminar is free to attend. Hope to see you there!