Location: WAXIE Boise
Contact: Dan Hammer at (208) 376-8700
Description: All Seminars are from 10:00AM – 12:00PM. You must register online for an event to reserve your seat. All events are free to the public unless stated otherwise.
February 14, 2018: Carpet Care
April 11, 2018: Hard Floor Maintenance & Care
June 13, 2018: Equipment Care & Maintenance
September 10, 2018: Bloodborne Pathogen (BBP) Standards
November 12, 2018: Restroom Care
* Event dates, times, and topics are subject to change.


---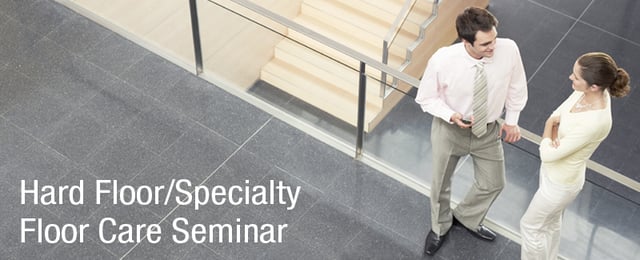 Hard Floor/Specialty Floor Care Seminar
04/11/2018 | 10:00am – 12:00pm

Location:

WAXIE Boise
Contact:

Dan Hammer at (208) 376-8700
Description: Terrazzo floors in the lobby, tile & grout in the restroom, concrete floors in the warehouse and luxury vinyl tile everywhere else? Facilities often have different flooring materials depending on the functions of a particular area or room, and as cleaning professionals we're in charge of keeping them all well maintained. But cleaning procedures for granite differ widely from how you should clean a specialty rubber floor.
This seminar will cover all of the essentials for cleaning and maintaining your floors, including how to troubleshoot and solve common issues. We'll also go over ways to protect your flooring surfaces after you've put in all that time, energy and money into getting your floors looking good, as well as new flooring trends, and labor saving products, tools and equipment.
Special breakout sessions will focus on the maintenance of specific resilient flooring surfaces (concrete, VCT, rubber, wood and stone care) where you will have the opportunity to join the trainers for hands-on experience using floor machines, practicing scrub and recoat techniques, and other procedures.
Seminar is free to attend; lunch to follow after the seminar; raffle prizes.