WHEN: November 7, 2019 | 10:30AM – 12:30PM | RSVP by November 4
LOCATION: WAXIE Santa Ana | 3220 S. Fairview St., Santa Ana, CA 92704
Dirty, unsanitary restrooms are consistently the number one building maintenance complaint. Are you looking for healthier, safer and more cost-effective ways to clean your restrooms throughout your campus?
WAXIE Sanitary Supply invites you to participate in our interactive tools of the trade lunch & learn!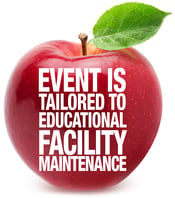 WAXIE VERSA & VERSA II No-Touch High Performance Cleaning Caddies
Multi-functional, touch-free system
Cleans restrooms in 1/3 of the time (compared to traditional methods)
Removes 60% more bacteria and biohazardous contaminants (than mopping)
Uses 255 WAXIE-Green 255 HP All Purpose Cleaner and 330 WAXIE-Green Fresh Mist Liquid Microbes (WAXIE Solution Station chemicals)
Motor Scrubber System
Perfect for compact cleaning
Produces 4X faster scrubbing than manual methods
Drastically cuts exhaustive labor
Perfect for bathrooms, shower areas and around toilets
Continental breakfast + lunch | Hands-on demos | Live presentations | Raffles | Giveaways
Contact: Angie Torres or call (714) 356-0346