WHEN: November 7, 2019 | 10:30AM – 12:30PM | RSVP by November 4
LOCATION: WAXIE Santa Ana | 3220 S. Fairview St., Santa Ana, CA 92704
Dirty, unsanitary restrooms are consistently the number one building maintenance complaint. Are you looking for healthier, safer and more cost-effective ways to clean your restrooms throughout your campus?
WAXIE Sanitary Supply invites you to participate in our interactive tools of the trade lunch & learn!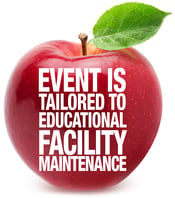 WAXIE VERSA & VERSA II No-Touch High Performance Cleaning Caddies
Multi-functional, touch-free system
Cleans restrooms in 1/3 of the time (compared to traditional methods)
Removes 60% more bacteria and biohazardous contaminants (than mopping)
Uses 255 WAXIE-Green 255 HP All Purpose Cleaner and 330 WAXIE-Green Fresh Mist Liquid Microbes (WAXIE Solution Station chemicals)
Motor Scrubber System
Perfect for compact cleaning
Produces 4X faster scrubbing than manual methods
Drastically cuts exhaustive labor
Perfect for bathrooms, shower areas and around toilets
Continental breakfast + lunch | Hands-on demos | Live presentations | Raffles | Giveaways
Contact: Angie Torres or call (714) 356-0346
---
WAXIE Salt Lake City, Utah Training

WHEN: November 12, 2019 | Event: 10:00AM – 12:00PM | Register by November 7, 2019
LOCATION: WAXIE Salt Lake City | 5107 West 1730 South, Salt Lake City, UT 84104
Join us for a seminar that will focus on cleaning innovations that help improve and increase workplace wellness, indoor air quality and productivity.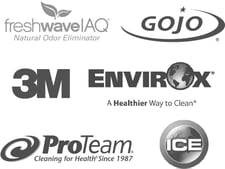 Cleaning Chemical Technology
New cleaning chemical dispensing systems and more sustainable options for your facility
Lithium Ion Technology
More productivity and longer lasting battery technology with Intelligent Cleaning Equipment's i-Synergy system, which provides daily reports on your machine and alerts to battery malfunctions
Smart Restroom Technology
Upgrade your restroom appearance with the latest technology
Sustainable odor eliminating systems & programs and much more
Free to attend | Lunch will be provided
---
WAXIE Ontario, California Training

Become a Certified Custodial Train the Trainer (TTT)! This seminar provides technical information on how to train custodians, leads, supervisors and managers in the proper use of procedures, chemicals and equipment needed to clean restrooms, offices, classrooms and other areas and surfaces found in commercial buildings.
WHEN: November 25-26, 2019 | 8:30AM - 5:00PM | Register by November 22, 2019
LOCATION: WAXIE Ontario | 905 N. Wineville Avenue | Ontario, CA 91764
INSTRUCTOR
Wm R. Griffin Author/Consultant
www.cleaningconsultants.com
DETAILS:
Master the most effective instructional techniques available to help adults learn management and technical skills as
quickly and painlessly as possible.
This is an interactive "Learn by Doing" instructional program – come prepared to learn and apply new skills from the minute you walk in the door.
Participants will learn instructional techniques by actually using them during the course.
Attendees work with the instructor and other participants to develop materials, outlines and presentation skills that can be used immediately to customize and improve any custodial and maintenance training program.
This program is customized in real time to meet the specific needs of each attendee.
Earn TTT Certification | Learn Tips & Techniques of the Trade | Network with other Cleaning Professionals
Space is limited to 25 attendees! Register online today at www.waxie.com/events or call (909) 942-3100 ext. 404
RSVP by November 22, 2019! Each attendee receives a copy of the "Advanced Instructors Guide"
and a "Basic Cleaning Procedures Manual" ($120 value). Continental breakfast and lunch will be provided. Seminar Fee: $995.00.
Contact: Natalie Arreola at (909) 942-3100
---
WAXIE El Centro, California Training

WHEN: December 4, 2019 | 10:30AM - 2:00PM | Register by December 1, 2019
LOCATION: WAXIE El Centro | 198 E Ross Road | El Centro, CA 92243
Come meet the crew that serves you!
Meet WAXIE Sanitary Supply's managers, specialists and sales consultants for your home town of El Centro and surrounding communities. WAXIE would like to thank all of our valued customers for their business. Please join us for this event!
Review the latest technologies from leading manufacturers in our industry
Vendor exhibits featuring many different product lines – equipment & tools, paper products, chemical dilution systems & more!


Featured Vendors
3M | Advance | American Paper Converting | Clorox | GOJO | Heritage Bag | Intelligent Cleaning Equipment (ICE) | Kärcher | NSS | Premier Mop & Broom | ProTeam | Rubbermaid Commercial Products | Unger
Should you have any questions, please do not hesitate to contact us for more details.
---
WAXIE Yuma, Arizona Training

WHEN: December 5, 2019 | Show 7:00AM – 1:30PM
LOCATION: Yuma Civic Center | 1440 W Desert Hills Drive, Yuma, AZ 85365
GENERAL ADMISSION: $10 at the door
Come by our booth at the EXPO!
Review the latest technologies from the leading manufacturers in our industry. Helping you keep your facilities cleaner, healthier, greener & safer!
This year we'll be joined by our vendor partners: Advance, American Paper Converting, GOJO, Heritage Bag, Intelligent Cleaning Equipment (ICE), Impact, Kärcher, NSS and ProTeam, and we will be featuring the Rubbermaid Commercial Products Mobile Marketing Truck.
Should you have any questions, please do not hesitate to email us or call (928) 580-9860 for more details.
---