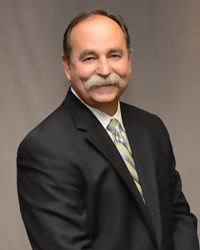 A WAXIE veteran for 31 years, Rick Hazard currently holds the position of Vice President of Marketing. Rick oversees and directs the efforts of strategic marketing, product management and marketing communications.
Rick has been a Southern California resident since 1967. He graduated from Pacific High School in San Bernardino, CA and attended San Bernardino Valley Community College, University of California, Riverside and Cal State San Bernardino. An impressive athlete, Rick played professional baseball in the Milwaukee Brewer minor league organization from 1983-1984. He was also employed at Proctor & Gamble in Oxnard from 1984-1987.
Rick began his WAXIE career in 1987 in the warehouse. Within five months, he was promoted to Sales Consultant and within a year, received the Sales Consultant of the Month Award. Due to his success, Rick was promoted to District Sales Manager from 1990 to 1994. He earned District Manager of the Year honors in 1992. Rick was promoted to Regional Sales Manager in 1994, a position which he held for seven years. In 2001, Rick moved to the Livermore division to serve as General Manager and gained the experience of running all aspects of a distribution center. After two years, he returned to the Regional Sales Manager role in San Diego until he was promoted to his current position as Vice President of Marketing in 2006.
Rick is a former Board Member of BOMA (Building Owners and Management Association) and is active as a volunteer with the American Cancer Society participating in WAXIE's annual Making Strides Against Breast Cancer campaign, as a participant in the Real Men Wear Cancer Campaign and serves as a member on the Desert Coast Area Board for ACS.