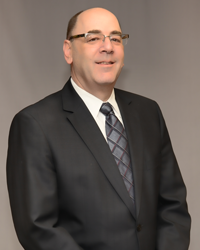 Jeff Roberts has served as the President & COO of WAXIE since 2012. Prior to 2012, Jeff was in the role of Executive Vice President of WAXIE's California locations. As President and COO, he oversees all of WAXIE's locations. In addition, Jeff manages our Corporate and Strategic Accounts department, Operations, Marketing and Supply Chain.
Born in Los Angeles, California, Jeff attended Rancho Cotate High School and participated in boy scouts, and is an Eagle Scout. He was active in speech and debate, and Future Business Leaders of America. He graduated in 1975 as Senior Class President and Class Valedictorian. Post graduation, Jeff attended San Diego State University.
In his 40 year career at WAXIE, he has held numerous positions including being hired as a member of the night crew, customer service, purchasing, credit and inventory analyst. Jeff was promoted to Operations Manager in 1979 for the Santa Ana division, then promoted to District Sales Manager for the Los Angeles division, and again to Vice President of Sales. In 1989, Jeff's career at WAXIE continued to escalate as he was promoted to VP/General Manager of the Santa Ana division. In 1991 Jeff transferred to the San Bernardino division where he spent 8 years as the VP/General Manager before returning to the Santa Ana and Los Angeles divisions.
Active in the community and in professional organizations, Jeff formerly served on the State of California Environmental Health Registration Oversight Committee. He is a SCSSA Joe Wolf Award recipient and served on the Board of Directors for Irvine Little League. In the past, he served as a City of Anaheim Budget Advisory Committee Member and President of Southern California Sanitary Supply Association.