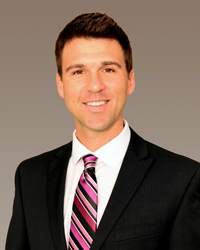 Grant has served as CFO since August 2012. Previous to WAXIE, Grant was the CFO for a locally based software company that specialized in optimization of medical records through digitization, indexing and abstraction. Grant has also held positions of Controller and Director of Finance for both private and public companies where he was responsible for the financial planning, analysis, reporting and risk management of the organizations. Grant has experience in a number of industries including manufacturing, distribution, software and energy. He has spent the majority of his career in San Diego working for both Sempra Energy and Gateway, Inc. Before moving to San Diego, Grant worked in public accounting for KPMG in San Francisco as well as Sydney, Australia. In addition to Grant's general finance and management experience, he has been instrumental in merger, acquisition and outsourcing transactions.
Grant is only the 5th person in our 67 year history to hold the position of CFO. At WAXIE he will be responsible for directing and implementing systems, policies and procedures related to WAXIE's fiscal operations. He will oversee all accounting and tax functions and elements that pertain to financial gathering and reporting, and he will interface with the senior management team to determine analytic and reporting needs directly related to the financials. He will contribute to the overall organizational and strategic planning initiatives of WAXIE as a member of the executive team.
Grant earned his B.A. in Accounting, Finance and International Studies from Indiana University, Bloomington. He has his private pilot license and enjoys activities such as scuba diving, golf and running. Grant enjoys participating in events to raise awareness for cancer and supports organizations such as March of Dimes and San Diego Blood Bank.