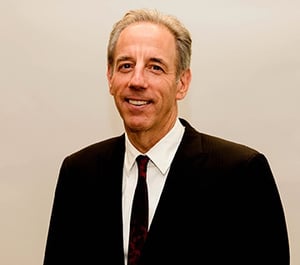 David Wax is Executive Vice President with current responsibility for the company's three southern California branches. David started his full-time career in 1977, progressing in roles through customer service, purchasing, sales and sales management. In 1984, when WAXIE acquired a Salt Lake City distributor of sanitary maintenance supplies, David relocated to Utah to serve as General Manager. In 1988, he accepted the role of Division Manager for the company's Los Angeles operations. Then, in 1994, he moved back to San Diego to oversee marketing and then later took on the leadership role for the company's corporate accounts initiative.
David also serves as Chairman of NETWORK® Service Company, a global distribution alliance and solution for supply chain management professionals handling multi-site programs. Headquartered in Schaumburg, Illinois and celebrating its 50th year, NETWORK® has grown to include more than 750 distribution centers serving customers in 52 countries.
Within the community, David currently serves as a board member for the Lawrence Family Jewish Community Center in San Diego, the JCC Association of North America (New York), and Computers 2 San Diego Kids.
David holds a Bachelor's of Science degree (1977) from UCLA and an MBA (1981) from National University. He currently resides in Rancho Santa Fe, California with his wife and is a father of two children.