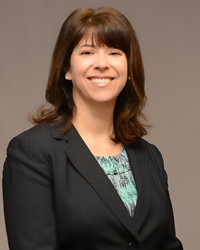 Since 2005, Kristi has held the position of Vice President of Human Resources at WAXIE Sanitary Supply. She currently oversees the recruitment and employment of competent personnel, the development and implementation of compensation and benefit design, employment law compliance, employee relations, and is a key partner in the executive staff team by providing strategic direction as it relates to company goals and expansion both organically and through acquisitions.
A WAXIE employee for the last 20 years, Kristi joined the company as a HR Representative in 1992 after serving four years as a HR Manager for the Soup Exchange restaurant chain. In 1994, Kristi was promoted to HR Manager and in 1998, she ventured into the sales side of WAXIE as a Hand & Skin Care Specialist for two years in an effort to learn the business aspect of the company. She returned to HR in 2000 as the Recruiting Manager and then to the HR Manager position later that year. In 2002, Kristi was promoted to Director of Human Resources and began overseeing the entire day to day and strategic development of the department.
Kristi possesses two professional certifications, one through the UCSD Human Resources Certificate Program and the other as a Senior Professional in Human Resources (SPHR). She is a current member of the Society of Human Resources Management (SHRM) in her professional life and in her personal life, is an active volunteer for the Juvenile Diabetes Research Foundation focusing on mentoring newly diagnosed kids/families and participating in advocacy groups that raise awareness about the importance of funding for research through local and national legislators.